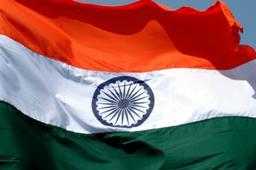 India tops the list of 'happy' banking customers in the Asia-Pacific region with facilities like online banking, transaction efficiency, easy access to automated teller machines and local branches keeping users content, claims a study by SAP.

According to the survey carried out by IDC recently, India scores the highest (8.5) on the happiness quotient of its banking citizens, followed by Indonesia (8.33), New Zealand (8.27) and China (7.93).

The report contains insights from 600 bank customers spread across Australia, China, India, Indonesia, Malaysia, New Zealand and Singapore.

"Investments that banks made in technology seem to be paying off. . .A standout factor for Indian customers' happiness is a bank's online service.

"This is followed by transaction efficiency and their physical locations," SAP Asia-Pacific and Japan senior vice-president for financial services Andrew Pitcher told PTI in Mumbai on Wednesday.

Though online still remains an important channel, about 30 per cent of the respondents from India said they are phone-banking users, he added.

"SMS-based systems remain popular here, but mobile banking through smartphones has yet to take off primarily because of low penetration of
the device.
"But this will change as banks invest in technology to bring apps which are convenient for customers," SAP India director for banking and financial services Vikrant Chowdhary said.
SAP, which offers a suite of enterprise solutions, to different industries, is increasing its focus on the banking sector.
Economic growth, changing demographics, the expanding middle class, and rapid urbanisation are disruptive forces which are creating new opportunities for banks with forward-looking leadership, Pitcher said.
"The most successful banks will be those which use technology to optimise customer experience and create many happy customers through multi-channel banking, cloud and analytics. We want to partner banks to help them cash in on the opportunity," he added.
The research found that banks are investing in technology in areas like advanced analytics to improve customer insights, expanding traditional channels as well as entrenching the 'social' element into customer experience to make them happy.
"Banking industry is going through significant changes as competition increases, new younger customers adopt banking, and proliferation of new devices.
"Banks are focused on risk management and compliance as well as customer centricity to offer a differentiated experience to end-users," Chowdhary said.