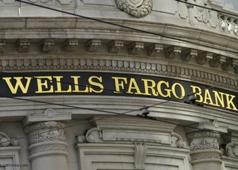 US-based lender India unit would execute some back-office work of Wachovia.
Earlier, this work was outsourced to third parties, said a senior bank executive.
Wachovia's global operations were taken over by Wells Fargo last year and the two banks are in the process of integrating their operations.
"Wachovia was using a number of third-party vendors and some of that work will be transferred to our centres," said Steve Ellis, executive vice-president and group head of wholesale services group at Wells Fargo.
Wells Fargo currently has a back-end services centre in Hyderabad for off-shoring, technology and business processes, which employs about 800 people, out of which 200 are in the wholesale banking services division.
The bank has clients in agriculture, manufacturing, gaming and energy sectors with business interests in India.
Wachovia has a correspondent banking business based out of Mumbai, through which it partners with Indian banks to handle the overseas component of their cross-border transactions. The bank has tie-ups with such large Indian banks as ICICI Bank and Oriental Bank of Commerce.
It also has off-shoring centres in a number of cities, including Chennai, Hyderabad and New Delhi. According to Ellis, Wells Fargo plans to double its staff strength in India over the next couple of years.
"We are looking to leverage the 24-hour clock using the follow-the-sun model," he said.
The bank works on a team-extension model rather than a client-vendor model, which means that it follows its customers to their business destinations. However, the bank has no plans of opening a call centre in India. The lender launched its remittances business in India three-four months back.
Wells Fargo did not have any plans of setting up offices to work with clients in India, Ellis added.