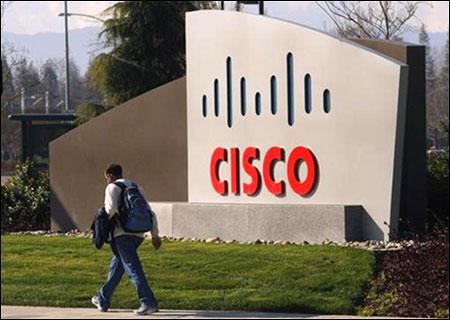 Networking giant Cisco is betting big on India buoyed by strong performance in the Indian market even as business from other Asian countries has fallen.
Business in the Asia Pacific, Japan and China (APJC) region was down seven per cent with China down 23 per cent.
On the other hand, business from India was up 18 per cent even as the remaining emerging countries in Asia declined 34 per cent.
"There are some bright spots for the first time in a while... I would bet on India right now in a big way," Cisco Chairman and CEO John Chambers said.
Chambers, on other occasions too, has talked about Cisco's "deep commitment" to India.
The company, which gets about two per cent of its global revenues from India, expects the contribution to grow to five per cent in the next five years.
Cisco employs over 10,000 people in India across cities like Bangalore, Delhi-NCR, Mumbai, Chennai, Kolkata, Pune and Hyderabad. Of these, 8,000 people are part of the R&D set up.
Chambers is also optimistic about Modi's leadership in steering growth in the world's second most populous market.
"I think Modi in India is going to turnaround that country. You can see the enthusiasm both the citizens and the businesses there are betting on a single emerging market," he said.
The California-based firm reported one per cent decline in profit to $2.25 billion, while revenue dipped 0.5 per cent to $12.36 billion for the fourth quarter of fiscal 2014.
For the entire financial year, the profit declined 21.3 per cent to $7.9 billion, while revenues slipped three per cent to $47.1 billion compared to last fiscal.
"We are executing well in a tough environment... I'm pleased with how we are transforming our company over the past several years and that journey continues," Chambers said in a statement after the results were announced.
He added that Cisco is focused on growth, innovation and talent, especially in the areas of security, data centre, software, cloud and Internet of Everything (IoE).
As part of its restructuring efforts, the firm has also announced slashing of 6,000 jobs globally.