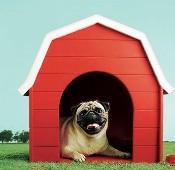 Amid international and domestic pressure against taxing the Vodafone-Hutchison deal, Finance Minister Pranab Mukherjee on Tuesday ruled out budging from his stand on retrospective amendments to the Income Tax Act.

Replying to a debate in the Finance Bill in the Lok Sabha, he said Vodafone-like deals, in which underlying assets were in India, would be taxable if investments came from non-double taxation avoidance agreement, low tax countries.

He asserted India couldn't be treated as a tax haven, like the Cayman Islands, British Virgin Islands or Isle of Man, just for the sake of foreign direct investment.

He asserted Parliament has the right to make amendments to laws, following Supreme Court judgments.

On deferring of the General Anti-Avoidance Rule by a year, he said he had agreed to it not because of any fear or apprehension.

He added he was not afraid of the consequences.

Later, the House passed the Finance
Bill, and with it, the Budget process was completed in the Lok Sabha.
Now, the Bill would be sent to the Rajya Sabha.
He said he would bring out a white paper on black money in the current session of Parliament. Remaining firm on retrospective amendments to the Income Tax Act, the finance minister said India could not be declared a tax haven simply to attract foreign investments, though adding foreign investment was welcome for development.
Mukherjee said investment needs were also met by domestic sources, adding savings and investments rates in India were quite high.
"Therefore, we are not in such a distressed situation that we can be treated like tax havens."
In March, a letter of global industry associations had warned Prime Minister Manmohan Singh the proposed amendments had led companies to reconsider investment decisions.
Mukherjee's counterparts in both the US (Timothy Geithner) and the UK (George Osborne) had raised the issue of retrospective amendments in the Income Tax Act with him.