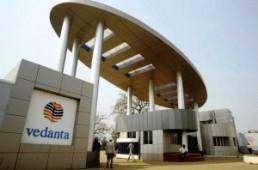 A number of investment bankers have, over the past few weeks, made presentations to top officials of Cairn India, owned by Vedanta's Anil Agarwal, on global acquisition opportunities in the oil & gas sector.

One of the options suggested to Cairn India was buying the London Stock Exchange-listed Cairn Energy, which has 50 production blocks across the world and a 10 per cent stake in Cairn India (worth Rs 5,818 crore or Rs 58.18 billion according to Friday's stock price).

The suggestions were made after Cairn India sought bankers views on how it could deploy its extra cash in oil & gas assets across the world.

The company has $2.7 billion (Rs 14,670 crore) of cash and is expected to generate cash flows -- after meeting all the capital expenditure requirements of the Rajasthan block -- of $1 billion every year for the rest of this decade.

The presentations were made to the firm's top management, led by director and interim CEO P Elango.

Vedanta took over Cairn India in 2010 for $8.6 billion from Cairn Energy, which has a varied shareholding structure, without any single promoter.

The 10 per cent stake in Cairn India made the British firm a very important takeover target for the Vedanta group, an insider said.

A top Vedanta official said this was a 'very old proposal' but no call had yet been taken on the acquisition. Both the sources wished not to be identified.

An official spokesperson of Cairn India declined to comment on the company's
acquisition plans. An email to Cairn Energy did not elicit any response till the time of going to press.
In an interview with Business Standard in February, Agarwal had said Vedanta was expecting $10-12-billion earnings in the next two-three years and that he would bid for oil and gas assets in India, besides some coal assets, to deploy the group's excess cash. He, however, had not mentioned any specific takeover target.
The presentations to Cairn India management come against the backdrop of global brokerage house CLSA recommending the firm look at buying Cairn Energy.
CLSA had also said the acquisition of Cairn Energy would help Cairn India soothe investor concerns, such as limited growth in single-asset play like Rajasthan, rise in tax on oil, and lack of clarity on investment in cash.
"The acquisition could give Cairn India access to 50 prospective exploration blocks in Asia, Africa and Europe and Greenland.
The acquisition would also add to production and aid earnings growth, as earnings from the Rajasthan block decline after FY17," CLSA analyst Vikash Kumar Jain said in a report on March 7.
Asked about the CLSA report, the Cairn India spokesperson said: "The report referred is a recommendation from CLSA. As a company policy, we do not comment on such recommendations."
The Cairn Energy stock has risen 11 per cent on LSE since January.
The Cairn India scrip, on the other hand, rose 2.7 per cent to Rs 305 apiece after CLSA recommended investors to buy Cairn India shares with a price target of Rs 425 a share.