Investments by global venture capitalists in Indian companies more than doubled to $259 million during the first quarter of 2010, with business and financial services firms accounting for a major chunk.
According to the data by Dow Jones VentureSource, global venture investment in companies across the world rose 13 per cent in January-March period this year.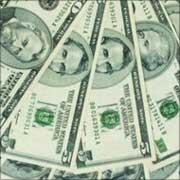 "In India, venture capitalists invested $259 million in 21 deals during the first quarter in 2010, more than double the $113-million put into 13 deals during the same period last year," the report stated.
The Indian services industries garnered the most capital, as $108 million was put in business and financial services firms and $102 million was invested in Consumer Services companies, it said.
Overall, venture capitalists across the world invested $7 billion in 919 deals for companies based in the US, Europe, Canada, Israel, Mainland China and India in the reviewed quarter.
"It appears that the rebound in venture capital investment took hold in 2009. After bottoming out in the first quarter of 2009, most regions around the world are seeing investment gradually picking up," Dow Jones VentureSource global research director Jessica Canning said.
Companies based in the US accounted for the majority of deals (65 per cent) and dollars invested (67 per cent) worldwide. Venture investors put $4.7 billion in US firms through 597 deals in the first quarter.
In Mainland China, VC investments rose 35 per cent over the same period last year as $579 million went into 45 venture deals during the period.
Moreover, the size of venture deals increased in all markets except the US. The median size of a venture capital deal in the US was $4.5 million, down from $5 million in the first quarter of 2009.
In India, the median deal size spiked from $3.2 million in 2009 to $10.4 million in the reviewed quarter.