Reversing its earlier decision, the US Exim Bank has agreed to provide $600 million in loan guarantees to suppliers for Reliance Power's coal-fired project and a mine in Sasan, Madhya Pradesh.'
Wednesday's announcement would help preserve 1,000 jobs in Wisconsin and 13 other states.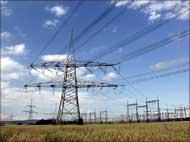 Last Thursday, the Export Bank of the United States had rejected a request from Reliance Power to finance the projects on environmental grounds.
The 3,960 MW coal-fired power project is projected to emit 26,000 to 27,000 tonnes of carbon dioxide per annum.
The loan guarantees are for US made mining equipment that Reliance Power has contracted to purchase from Bucyrus International, a Milwaukee, Wisconsin-based company.
The sales agreement was contingent upon the Indian company receiving United States Export-Import Bank-supported financing.
"I'm glad that the US Export-Import Bank reversed its decision and extended loan guarantees to Bucyrus International, Inc," said Congressman Jim Sensenbrenner, who is the Ranking Republican on the House Select Committee on Energy Independence and Global Warming.
"This will create hundreds of sorely needed jobs for Milwaukee residents. But we shouldn't let the reversal obscure the bad policy that led to it," he said in a statement soon after the Ex-IM Bank reversed its decision.
On Tuesday, Sensenbrenner had sought Obama's intervention on reversing the Bank's decision.
Several US lawmakers too had written a letter to the Ex-IM Bank, saying that such a decision would kill about 1,000 jobs in the US.
"If President Obama continues to push a job-killing cap-and-tax agenda, job losses will be a thousand times worse. The National Association of Manufacturers predicted that cap-and-tax would cost the economy more than 1 million manufacturing jobs over the next two decades," he said.
In a phone conversation with Bucyrus CEO Tim Sullivan, Fred Hochberg, chairman of Export-Import Bank, confirmed that the bank now has sufficient additional information, including a broader understanding of Reliance Power's development of other renewable power generation facilities, to approve this application from an environmental perspective, the company said in a statement.
"We are very pleased with the decision of the US Export-Import Bank to change course and support this project. This is great news for Bucyrus, but more importantly it is great news to be keeping this work in the US and providing job opportunities across 13 states," Sullivan said.