UK-based INEOS, the world's third largest chemical company, is exploring the possibility of setting up a catalyst unit at the Dahej Special Economic Zone in Gujarat.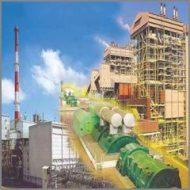 "Senior officials from INEOS' US and UK offices have visited the site recently for setting up their project. The cost of the project would be about Rs 10 billion (Rs  1,000 crore) initially and the catalyst would cater to the company's clients in the eastern part of the world," said government sources.
Dahej SEZ is a joint venture between the state government's Gujarat Industrial Development Corporation and Oil and Natural Gas Corporation. ONGC, the anchor tenant for the SEZ, is setting up a Rs 124.40 billion (Rs 12,440 crore) petrochemical complex called ONGC Petro-Additions Ltd.
The state government has identified Dahej as a petroleum, chemical and petro-chemical investment region and it is likely to draw over Rs 1 lakh crore.
"If INEOS sets up a catalyst plant here, we will be able to directly consume from them and will get better yield, especially for our HDPE/LDPE swing product," said an ONGC official, on conditions of anonymity.
OPaL's cracker production and other units are, incidentally, taking the technology under licence from Ineos. The units will take another two years or so to begin production.
Last year, ONGC was in talks with a consortium of overseas investors which included Ineos, LyondellBassell and Japan Polypropylene Corporation to take a 20-25 per cent stake in the petrochemical project.
Sources in ONGC said INEOS, till recently, was interested in becoming an equity partner. "We are in no hurry. It will only benefit us in terms of valuation if we rope in foreign investors when the plant is near completion sometime in 2011-end or 2012," a senior ONGC official told Business Standard.
While ONGC has management control with 26 per cent stake in OPaL, Gujarat State Petroleum Corporation holds five per cent. GAIL India and Petronet LNG are likely to pick up 19 per cent and 10 per cent stake, respectively, sources said.
Earlier, as part of its agreement with Lanxess AG, Germany, to acquire its styrenic business, INEOS took over three manufacturing units in Gujarat in 2008.
Back home in Britain, INEOS is aiming to refinance $1.4 billion of its debt by issuing new secured notes and term loans with a maturity of a minimum of five years. With a sales turnover of $47 billion, INEOS has been one of the UK's most acquisitive companies.