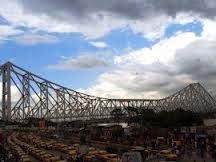 A high-powered business delegation from the UK, led by the British cabinet minister, Eric Pickles, is arriving in India on Monday to explore opportunities in infrastructure and water management in Kolkata and Kochi.

Pickles, UK secretary of state for communities and local government, is leading a 20-member delegation comprising some top companies in infrastructure, electrical design, manufacturing, property management and wastewater treatment, among others.

The tour is starting on Monday from Kolkata. This is the largest UK business delegation to visit Kolkata in the last decade.

The UK and West Bengal governments have been working on urban regeneration and waterfront development initiatives for some time. Leading the mission will be John Nutt, assigned to the Kolkata Urban Regeneration and the Delhi-Mumbai Industrial Corridor projects.

Pickles, visiting from June 2-June 7, is expected to meet West Bengal Finance Minister Amit Mitra and Urban Development Minister Firhad Hakim.

Last year, the UK government supported two UK experts on
urban development to come and work in West Bengal for three months.
During his meeting with the UK minister, Mitra is also expected to discuss the draft investment and industrial policy. Some of the top UK firms coming are Leicester and Leicestershire, Mayfair Homes, Northampton LP, Andritz and Gensler, among others.
Pickles will also address the inaugural session of the seminar on UK Built Environment Expertise.
"The companies I will be introducing represent the best of British.
"They not only have world-class expertise in big construction projects and urban renewal, but they know how to bring economic growth to different parts of a country," Pickles said, according to a statement issued by the British High Commission.
In Kochi, Pickles is expected to meet Kerala Chief Minister Oommen Chandy and senior representatives from the state.
He will deliver a speech at a business seminar hosted by the Indian Green Building Congress and the Confederation of Indian Industry to foster stronger Indo-UK ties in infrastructure.
He will attend events to support the low-carbon development pathway at municipal and local government levels.