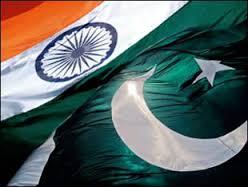 The truck driver, allegedly carrying narcotics, whose detention last Friday by Indian authorities while crossing the Line of Control on the Jammu border created a standoff in Indo-Pak ties, will be prosecuted according to Indian law, reiterated the ministry of external affairs in New Delhi on Thursday.

"The two foreign offices (of India and Pakistan) are in consultation.

"But I would like to clarify that there is no modality that exempts a person alleged to be in a criminal activity from facing the full force of Indian law," said Syed Akbaruddin, joint secretary and MEA spokesperson.

On Wednesday, the Pak government had asked Delhi to 'immediately release' the driver, along with his seized consignment.

The matter, it said, would then be investigated by the "Azad Government of the State of Jammu and Kashmir",
while trade and bus services across the LoC could resume.
"Pakistan has accused India of violating the agreed modalities and the spirit of the cross-LoC trade.
The MEA countered this. "The spirit of confidence-building measures relating to trans-LoC trade and travel is to bring about humanitarian benefits to the people of Jammu and Kashmir.
Therefore, to us it is surprising that these measures have been chosen by Pakistan to be held hostage for the sake of persons indulging in drug trafficking," declared Akbaruddin.
According to the Indian explanation, the Trade Facilitation Officer near the crossing points, Kaman Post and Chakkan-da-Bagh, are to physically examine cargo to verify only permitted goods are being sent. If goods contravening a law are discovered, the matter should be given to the J&K Police.