'Chit fund' companies, as loosely called, are entrenched in the city's film industry, popularly known as Tollywood. At present, about 30 per cent of all movies made in Tollywood are produced by chit fund companies and this pie is likely to grow.
In the past three to four years, many such money market companies have forayed into producing films on a partial or fuller basis. However, making profit is not their aim. The companies are into producing films, mostly with popular stars, as it will build their brand among their target audience and reap more trust among depositors.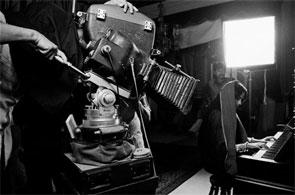 Among many such companies in the film producing business, Rose Valley and Prayag Group are prominent names. The former has made two national award winning films. Rose Valley, which raises money via hotel membership schemes, has produced 17 movies so far and three more are about to be released.
Prayag Group also has a 'film city' in the suburbs and Bollywood star Shah Rukh Khan is brand ambassador. Advertisements of these boom across the leading channels through the day.
Arijit Dutta, a renowned film maker, distributor and owner of a Priya cinema hall, said these companies made a silent entry into the film producing business and by the time people were aware, they already had a strong presence in the market.
While a substantial Rs 100 crore (Rs 1 billion) is invested each year by these firms which floated production outfits almost overnight, around 20 films produced by them are now on the floor. Around Rs 400-500 crore (Rs 4-5 billion) have been pumped in by chit fund companies in the past four years.
"Profit making is not the primary agenda of these companies. It is the publicity and brand building that they seek from the movie ventures. Regardless of the Saradha scam, their presence is likely to grow further, as directors, actors and technical people of a film won't mind where the money is coming from, as long as the movie is getting made," he said.
National award winning director Kaushik Ganguly says it would be imprudent to judge these firms. "Not all chit fund companies are frauds and we will have to wait till the investigative agencies find out about the fraudulent companies," he says. Ganguly adds that most production houses have multiple businesses, ranging from fishery to real estate, so it is very difficult for the director to find the source of the invested money. However, Ganguly agrees that due to the multiplicity of such companies, the number of films produced has shot up over recent years.
Rose Valley Group chairman Goutam Kundu told Business Standard it was the buyback agreement for the movies with their group channel which helped to recover the costs. The budget for a Bengali film typically revolves around Rs 1 crore (Rs 10 million) to Rs 2.5 crore (Rs 25 million). Most of the movies, apart from multistarrers, have a budget of Rs 1 crore.
"My own group channel, Ruposhi Bangla, has a buyback agreement of Rs 1.5 crore (Rs 15 million). So, after the movie is released and leaves the theatres, I sell it to my channel for Rs 1.5 crore. Many other reputed production houses are operating on the same model," said Kundu.
Kundu's company also distributes Bollywood movies across the state. The distribution works on two models. In one, the agreement is done before the movie is sold and earnings for a distributor are higher.The second model is commission-based. After the movie is sold, the distributor, using his/her network, distributes the film. This model gives a commission of five to seven per cent only, as risk is not involved for the distributors.