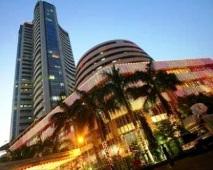 With the BSE Sensitive Index, or S&P Sensex, poised to hit an all-time high in the coming week, retail investors can finally look forward to some action in their portfolios.

In January 2008, the Sensex hit then all-time high of 21,207 (closing high of 21,004 was achieved in November 2010).

The good news is, some experts think this rally could have legs as well. Says Rajesh Saluja, managing director and chief executive officer, ASK Wealth Advisors: "The upward trend in the market is expected to continue as there has been no bad news for the market in the recent past."

In addition, the lowering of the current account deficit and postponement of the US tapering means the tap of fresh money will remain open for some time.

Diwali is another reason adding to the positive sentiments.

But, is it time to enter the market aggressively?

Most experts would say no.

At best, you should use the opportunity to get rid of some losers, both underperforming stocks and mutual funds.

The performance of stocks, even in the main indices during the recent rise, has been divergent and not broad based.

For instance, close to hitting the 2008 high, 11 Sensex stocks were at 52-week high; in this rally, only four stocks are at that level.

Of course, it should be noted some stocks in the indices have changed as well.

Hemant Rustagi, chief executive officer, WiseInvest, says most investors in diversified equity funds are unlikely to be sitting on huge profits.

"While the stock market has moved up, the net asset values of most mutual fund schemes have not moved so sharply unless that fund manager has been very aggressive on FMCG,
IT or pharma. So it is not that too many mutual fund investors are sitting on huge profits", he adds.
However, if you have invested in an over-aggressive fund or stock such as infrastructure, then you could look at exiting or even booking small losses and move into diversified funds.
"This could be the best time for investors to re-look at their portfolios to better looking sectors or stocks.
"The investor can reduce or increase exposure to particular stocks or sectors depending on this risk appetite," says Ajit Menon, executive vice-president, head, sales & marketing, DSP BlackRock.
For those who entered the market during the heady days of late 2007 and 2008, there isn't much to do -- stay invested. More important, don't put in a large lumpsum thinking things have suddenly improved.
If you want to invest, start another systematic investment plan or buy some stocks that look cheap.
For instance, Saluja says some auto and FMCG stocks are attractively valued because after monsoon, agricultural income is good and with the festival season on, things might improve for these.
For the risk-taker, banking stocks or funds might be a good option.
A new investor in the market should start small with a well-managed large-cap fund.
Ideally, use large-cap funds or even exchange traded funds to participate in the rally.
If the market breaks the January 2008 barrier, it is good news.
But will it sustain itself is a big question. Given that the postponement of tapering off is a temporary measure, even the US shutdown has just been postponed for a few months and among domestic reasons, election mood is peaking now.
It is quite unlikely that things will improve dramatically in the short run.
It is best to hold your horses.