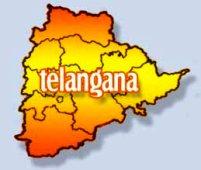 The Telangana agitation is casting its shadow on New Year revelry with most hospitality players in the city planning to make it a low-key affair. A few have even cancelled events which were being organised for New Year's Eve.
According to a source privy to the development, entertainment and leisure conglomerate Country Club, which has 30,000 members in Hyderabad, has cancelled its 'members-only' New Year's Eve bash.
When contacted, Country Club senior media manager (Hyderabad) Ali said: "At present, we have not officially declared the cancellation. We are doing our production sidelines and are still in negotiations with our members."
Many hospitality players are "apprehensive and cautious in their spending as the response from the crowd for tickets is below average," according to Ram Misra, president of the Hotels and Restaurants Association of Andhra Pradesh and general manager (Andhra) of Fortune Group of Hotels.
However, with the police commissioner's assurance of deploying close to 500 police personnel with closed-user group connections at various city hotels on New Year's Eve, hotels like ITC Kakatiya Sheraton are going ahead with their plans.
"The police has assured additional security for celebrations and the events will be held according to the schedule," ITC Kakatiya Sheraton (Hyderabad) general manager George Verghese said.
Occupancy levels in most hotels in Hyderabad plummeted by around 30 per cent in view of business conferences getting cancelled following the unrest in the state capital, Andhra Pradesh Hotel Owners Association secretary B Jagadish Rao.
"A couple of conferences, including that of Metso Minerals, which was scheduled to be held at GreenPark Hyderabad, had been shifted to our Chennai property, while a few others got cancelled. There is a concern and, hence, we are not doing anything grand for this New Year," GreenPark vice-president (operations -- Hyderabad, Vizag and Chennai) K Mohana Krishna said.
He added that their 150-room, four-star Hyderabad hotel had seen a huge dip in occupancy, though it was difficult to arrive at a figure immediately. Some countries have issued advisories against travel to this part of the country due to the uncertainty, which is also impacting the business.
"When the united Andhra agitation was on, Visakhapatnam lost the one-day international cricket match between the hosts and Sri Lanka. We lost three days of hotel bookings and outdoor catering for the cricket teams. Added to this was the cancellation of the Eisai Pharma's launch. In the last 10 days, our 110-room Vizag property lost close to Rs 20 lakh," he said.
On the other hand, ITC's Verghese said there had not been any cancellation of events and no drastic change in the occupancy rates of ITC Kakatiya, without giving any figures.
Executives at Taj GVK Hotels and Resorts could not be contacted despite repeated attempts.