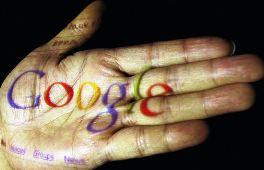 The US Justice Department is preparing a potential court challenge to Google Inc's planned acquisition of ITA Software, a travel-software company that powers some of the most popular Internet airline-ticket search and booking sites, according to a media report.
"The Justice Department is laying the groundwork for a potential court challenge to Google's acquisition of a travel-software company,"
The Wall Street Journal
reported, citing people familiar with the matter.
Justice Department staff lawyers have begun preparing legal documents for use in a possible court challenge to the $700 million deal for ITA Software, the report said adding that no decision to proceed has been made.
Federal antitrust lawyers have been examining whether Google, with its dominant Web-search engine, would gain too much sway over the online travel industry by acquiring ITA, which powers flight-comparison sites including
Kayak.com
,
SideStep.com
and
Hotwire.com
, among others, as well as Bing, the Internet-search
engine owned by Microsoft Corp.
According to the publication, the government is expected to make its decision later this month or in early February, whether it would seek to block that deal, which announced in July.
"While we continue to cooperate with the Justice Department's review, we are ultimately confident that this acquisition will increase competition," the report quoted a Google spokesperson as saying.
In the ITA matter, Microsoft, Kayak and Expedia Inc, which owns
Expedia.com
and
Hotwire.com
, have expressed concerns to the Justice Department about the deal, arguing that combining the top web-search company with the top airfare-search firm would give Google an unfair competitive advantage, the report noted.