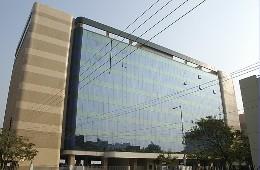 Tata Consultancy Services has been chosen strategic IT partner by the City Council of Cardiff in Britain for 15 years.
The contract value is close to 150 million pounds (about Rs 1,160 crore) said analysts. The other contenders were IBM and BT Global Services.
The partnership will help drive the Council's 'strategic transformational change' programme and is one of four projects being undertaken by it to have private sector partners to advise and work with it to help develop and improve services -- specifically where the services are already provided by external organisations.
The new partnership will not involve any Council staff being transferred to the private sector.
For TCS, this is an important win. The company strengthens its position in the UK and enters the lucrative government sector. "We will bring our experience to stimulate new ways of delivering citizen service excellence.
"We want this to be an outstanding example of innovative engagement between the public and private sector," said Brian Woodford, director, public sector, TCS.
In a report on this contract win, Ovum analysts opined: "This win in Cardiff demonstrates that TCS is not just an outsourcer and offshorer but it has onshore delivery capability. If TCS's delivery is as good as its message, other local authorities will be willing to embrace it. But delivering in Cardiff is going to be a very big task, especially against the background of South Wales politics."
TCS is no stranger to the UK. It won its first UK public sector contract at the Child Maintenance and Enforcement Commission. Cardiff is its first win in UK local government.
Revenue contribution from the UK is 16.5 per cent for TCS' second quarter, ended September 30.
"This exciting collaboration will help us make savings in our spending on technology, such as hardware and software, and enable the council to raise money through the development of technology-enabled products," said Cardiff Council leader Rodney Berman.
The council wants TCS to bring their global technical expertise and private sector commercial know-how to support a major change in the way the council's technology infrastructure supports its day-to- day operations, and facilitates improved service delivery to the citizens and communities of Cardiff.
TCS plans to build a new innovation centre in partnership with the city council, to develop new approaches and technologies for delivering public services. As a first step, Cardiff is building an internal shared service for human resources and payroll.
Image: TCS office