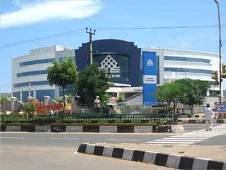 Mahindra Satyam is reportedly on the verge of finalising a deal to payback an undisclosed sum to the Victorian government following the collapse of a $75 million IT project in Geelong.
According to The Australian newspaper, Satyam pledged to repay the funds given to the company by the Victorian government to lure it to Geelong after the scheme, which would have created 2000 jobs and contributed $175m to the state's economy, was canned in September as the IT firm struggled with the global financial crisis.
While no details have been disclosed on the amounts, the newspaper said it has been confirmed the funds will soon be returned to the state's coffers.
"Mahindra Satyam has committed to returning the grant and we expect that to occur shortly," a spokesman for Victoria Premier John Brumby said.
Satyam's local chief Venki Prathivadi refused to divulge details and said, "I don't want to go into specific details . . .it's confidential between the government of Victoria and Mahindra Satyam," Prathivadi said, adding, "It has not been given back ... agreements are in place and the process is in place."
The company also wants to instill financial discipline into its DNA. The new new global chief executive C P Gurnani was quoted in the paper as saying, "Customers all over the world have one common message -- they do not doubt the integrity of the employees (and) they are delighted with the delivery and service excellence," Gurnani said.
Further Gurani said, "The relationship with customers is in existence primarily because they like the culture of the organisation -- that it is open, transparent, agile -- and they also appreciate the customer centricity."
Gurnani said none of the customers he'd met over the past three days were looking back. "As far as that is concerned, that was yesterday," he said.
The people who were responsible are no longer with the company . . . what customers want to know is the way forward."
However, Brumby did touch on historical events during his September visit to India, when the premier also met with IT firms Wipro, Firepro, Infosys, among others, to try and revive the Geelong project.
Gurnani described discussions with Brumby in India as a 'nice, big meeting'. He said the meeting was more related to challenges of yesterday and how we can all look forward to the future together.
"The Geelong part of the relationship is behind us and we will continue to execute on some of the promises that we've made," Gurnani said.
One such promise is to house and train 100 Deakin University students. Gurnani said they would 'have exposure to state of the art facilities and world class learning environments'.