Japan's consumer electronics major Panasonic plans to double its headcount in India to 20,000 in next two years with the commissioning of its new manufacturing facility at Jhajjar in Haryana.
The company's Indian arm, Panasonic India is currently investing Rs 1,000 crore (Rs 10 billion) to set up the new plant, spread over in 37,000 square meters. It will be operational by 2012.
"We have around 10,000 employees in India at the moment. We will be almost doubling this in two years," Panasonic India CEO Daizo Ito said.
"When we start manufacturing at Jhajjar, we will have nearly 20,000 employees," he added.
The new plant will be mainly for home appliances like air conditioners and washing machines. It will also be used for welding for third party customers like automobiles industry (welding of car, motorbike) and for construction industry, Ito added.
In order to gauge the requirements of its Indian customers, the company has also set up a research and development (R&D) centre at Gurgaon.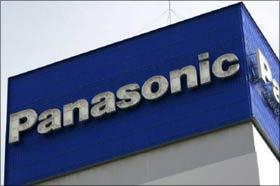 "The R&D research centre has already been set up and activities have started there. The facility is doing market research for products specifically for Indian market," he said.
Currently, the R&D centre has 12 people and the company plans to add another 200 people by the end of next year.
Panasonic India had a turnover of Rs 4,500 crore (Rs 45 billion) for the year ended March 31, 2010, including the sales generated by its recently acquired entities, Sanyo Electric and Anchor.
The Indian arm's sales was nearly 2-3 per cent of Panasonic's total overseas sales. Out of the Japanese firm's overall turnover, overseas sales account for 50 per cent and the rest coming from its domestic sales.
Commenting on prospects in India, Ito said the company is aiming to increase turnover from the country and expects to contribute about 5 per cent of Panasonic's total overseas sales by 2012.
"By 2018 we hope to achieve nearly 10 per cent of Panasonic's overseas sales from Indian market," Ito said.
The company, which reported 200 per cent growth in the past three years in India, is looking to continue with the trend for the next two more years.
"India is the most important country and market for growth for us," Ito added.