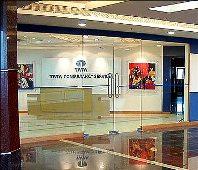 Tata Consultancy Services said on Wednesday it expects the next 12 months to be better than the last for the technology industry, citing clarity in the business environment.

"We are seeing an uptick. There is a lot more clarity and certainty about projects and decision cycles. I'm quite positive and companies are wanting to adopt technologies and are making decisions," TCS chief executive officer and managing director N Chandrasekaran said on the sidelines of World Economic Forum on India in Gurgaon.

There are a variety of deals in the market and ramp ups are happening, he added.

"Pricing is stable. So, I expect the next 12 months to be better than the last 12 months," Chandrasekaran said, however, adding IT budgets were expected to be flat or slightly higher.

On US President Barack Obama getting elected for the second time, he said the focus would continue be on economic growth and job creation in the US.

"We will not see anything new because we have lived through that (economic uncertainty)
for the last couple of years.
"I think there will be a lot of economic activity, which is focused both on financial performance and better growth rates, also in terms of job creation," Chandrasekaran said.
He added that this would lead to creation of a lot of new opportunities.
"That (focus on economic activities) translates into significant opportunity for the technology sector because it will be central in creating jobs in the US, India and in other markets which are used as global delivery centres," he added.
In the last 12 months, the IT major has created 2,500 jobs in the US alone.
Talking about visa related issue, he said: "Governments will look at policies of different kinds and when unemployment situation is high, there will be changes in the regulations and all we need to look for is clarity and try to make adjustments to our business model."
"We have planned our jobs, staffing and visas better and have also recruited in other markets," he added.