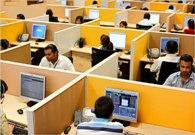 The Nasscom Governance and Ethics Committee on Tuesday released its recommendations aimed at further strengthening corporate governance practices in the Indian IT-BPO industry.
The report by the committee, set up last year comprising industry experts and chaired by Infosys mentor N R Narayana Murthy, enumerates a set of detailed voluntary recommendations with an objective to establish highest standards of probity and corporate governance within the IT-BPO industry.
The report is structured across the stakeholder ecosystem to build an effective and ethical governance framework.
The recommendations detail the role of the board of directors wherein it can move from traditional advisory to strategic oversight of company affairs.
Ethical practices for contracts, clear accountability, compliance with legal issues, data security, privacy as well as thrust on customer satisfaction are the key recommendations. In terms of competitors, the recommendation involve sharing of best practices, respecting intellectual property and ethical hiring would enable a collaborative industry.
On the issue of employees, the recommendations include confidentiality of information, protecting company assets and adherence to company policies and processes would enable the company and its employees to align to common goals.
The report talks about providing a congenial and safe work environment, equal opportunity to all, appropriate grievance handling and enabling processes for promoting learning and fair practices.
In terms of vendor partners, it talks about fair and transparent procurement processes and clear guidelines on related party transactions and gifts/donations to build a framework for ethical practices with vendor partners.
Apart from the above recommendations, a detailed guideline has been created for whistleblower policy and ombudsperson concept.
Murthy said the IT-BPO sector goes beyond just regulatory compliance and involves robust governance practices and ethical behavior which not only hinges on the functioning of the board but also on how various interconnected building blocks of the ecosystem work together.
"I am convinced that with these guidelines the Indian IT-BPO industry will become the flag bearer for best practices in corporate governance across sectors. Commenting on the announcement Pramod Bhasin, former Chairman, Nasscom said, "We are extremely happy with the progress the Committee has made over the last year and would like to thank Murthy and all the members for their leadership and guidance."