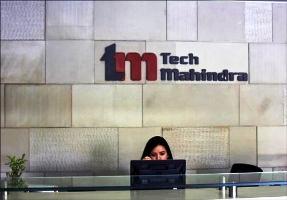 Information technology services company Tech Mahindra plans to expand its business in West Asia, where it has been witnessing strong growth over the past two years.

Seeking to sustain the growth momentum, the Pune-headquartered company is looking at establishing a strong local presence in the region organically as well as through acquisitions and joint ventures, said G B Kumar, head of Middle East, North Africa and Turkey operations at Tech Mahindra.

"MENA and Turkey are among the few markets in the world, which have been growing in terms of business for the past year or so, while the rest of the markets actually shrank. "In FY13, we grew in excess of 100 per cent in this region.

So, it has been a growth market for us and we are definitely looking at keeping up this growth momentum -- be it organically or inorganically," said Kumar, who joined the company in March this year.

According to Kumar, clients in the United Arab Emirates, Qatar, Kuwait, Bahrain, Saudi Arabia and Oman give more importance to relationships and trust than anything else.

That's why beyond a particular size, local sponsorships become quite important to grow in these markets, as this will help the clients believe "we are here to invest rather than just doing business and run away",
he added.
Apart from potential acquisition opportunities, Tech Mahindra is also looking at forging joint ventures and partnerships.
The company already has strong alliances with global software majors such as SAP, Oracle, Microsoft and HP, which are active in West Asia.
The firm also plans to open more offices in these countries and hire local personnel to support clients from the region.
At present, the firm employs around 1,000 software professionals in West Asia who work at various customers' premises as well as Tech Mahindra's branch offices.
"Today, around 80 per cent of our staff in these countries are Indians, but I expect the mix of locals to improve over a period of time.
"Cultural diversity is important for our next phase of growth so that there is a reasonable synergy of understanding with the clients in this region," said Kumar.
Apart from its regional headquarters in Dubai, Tech Mahindra has branch offices in Qatar (Doha), Kuwait, Bahrain, Oman, Saudi Arabia. The firm recently forayed into Turkey by establishing a branch office there.