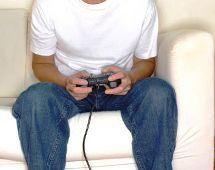 Gaming companies are pulling out all the stops to woo consumers during the festive season this year with the launch of new games, freebies, as well as price cuts on existing products. For most gaming companies in India, the festive season accounts for close to 25 per cent of overall revenues and volumes.
The gaming industry is divided into online games, which includes Massively multiplayer Online Role-playing Games, mobile games, PC games and console games (regular and handheld devices).
To begin with, Sony has reduced the price of its PlayStation3 by around 20 per cent to Rs 19,990 from Rs 24,990. Atindriya Bose, country manager -- PlayStation, Sony Computer Entertainment, said: "We are also giving two console games, worth Rs 3,000, free with every purchase of PS3. The offer will continue till Diwali."
The free games with PS3 are Uncharted: Drake's Fortune, an action adventure, and GT5 Prologue, a racing game. Also, with every purchase of PlayStation Portable, priced at Rs 9,490, Sony is offering a game, worth Rs 1,000, free, during the festive season.
"The festive season accounts 25 to 30 per cent of annual volumes. We expect sales volume of PlayStation2 to touch 200,000 units this year, while PS3 should do around 30,000 units, and 85,000 units for PSP," said Bose. "Also in November, we will be launching "slim PS3", a new version console gaming," he added.
The Slim has the same features and functions as the existing PS3 but is 33 per cent smaller, 36 per cent lighter, and comes with a 120 GB hard drive.
Likewise, Nazara Technologies plans to roll out three games, starting this week, keeping in mind robust demand for mobile downloads during the festive season.
Nitish Mittersain, chief executive officer, Nazara Technologies, said: "We are launching three new games targeting the festive season this year. One game on Durga Puja is already out and two more games will be launched closer to Diwali. These games are priced between Rs 30 and Rs 50. We expect revenues of close to Rs 1 crore (Rs 10 million) this festive season, and expect around 200,000 downloads."
Earlier, Nazara Technologies had launched games during the Lok Sabha elections and the Indian Premier League to cash in on the hype surrounding these events.
The online gaming experience is becoming an increasingly important leisure activity for consumers of all ages, and marketers and game publishers have been trying their best to measure the time users spend playing games.
Zapak Digital Entertainment, on its part, will launch three games on its website, targeting the festive season. "We are expecting 2 million to 3 million gameplays for these three games. We will also introduce special festive discounts and offers at our 70 gameplexes across 35 cities. We are still in the process of finalising the details," said Rohit Sharma, chief operating officer, Zapak Digital Entertainment.
The Indian gaming industry was estimated at $50 million in 2006, $167 million in 2008 and is expected to grow at a compound annual growth rate of 49 per cent to reach $830 million by 2012, said Nasscom in a recent report on the gaming industry.
The overall size of the Indian gaming industry represents revenues from the consumer market, services market and revenues from non-development activities such as technical support to international gaming companies.
The consumer gaming market was estimated at $105 million in 2008 and is expected to grow at a CAGR of 55 per cent to reach $610 million by 2012. The services market for gaming was estimated at $61 million in 2008 and is expected to grow at a CAGR of 38 per cent to reach $220 million by 2012.
By 2012, the console gaming segment is estimated to account for the largest share of the Indian gaming market, followed by mobile gaming, online gaming and PC gaming respectively.