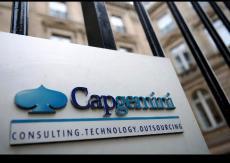 For the Paris-headquartered Capgemini, its India centre has evolved to be an innovation hub for the company, with 12 centres of excellence being established so far.
The firm is planning to add eight more CoEs by the end of 2010.

Capgemini, which reported revenue of ¤8.4 billion in 2009, is perhaps the only European IT services firm to have successfully used its India centre as an innovation hub, as a large offshoring centre and tap the domestic market for growth.

"The centre of excellence that we had initially set up in India has received good response. Today, we have close to 12 CoEs in India and we would end up having a total of 20 by the end of this year. These numbers will increase next year as well," said Salil Parekh, executive chairman, Capgemini India.

The first CoE, set up by the company in India for its business information management (BIM) unit, handles 60-70 projects.
The company has set up CoE for verticals like life science, retail, manufacturing, energy & utilities, telecommunication, payment and insurance claim processing, for SAP and a new addition has been testing.

"I think our concept of 'innovation hub' is now gaining critical mass.
These centres help us bridge the gap between technology and business by working with the customer. Setting up CoEs means we are bringing a lot of global expertise together in India and then spreading it out," said Parekh.

Earlier this year, Capgemini and its group subsidiary Sogeti initiated a joint launch of a service line specialising in software testing and quality assurance.
By combining this, Capgemini and Sogeti are offering clients more than 6,400 testing professional. It also set up a testing centre of excellence in India with nearly 2,400 employees.

The company has been steering towards this slowly. In 2007, for the first time the firm's executive conclave was held in Mumbai. Since then, it has become an annual event.
Explaining the importance of the India centre as an innovation hub, Parekh said: "India gives you the critical mass, which is not available in other geographies.
"To give an instance, the BIM centre in India handles 60-70 projects, whereas its equivalent in the US handles 15-16. A centre in Europe perhaps lesser than that. Besides, this as a model has worked for us."

This is not all. Late last year, the India centre, in terms of headcount, emerged as the largest centre across geographies.
At the end of June 30, it had 26,000 employees, representing 27 per cent of the group's global headcount, whereas its employee headcount at the headquarters was 19,878.
The total offshore leverage for Capgemini has also gone up from 27 per cent in the first half of 2009 to 31.5 per cent in the first half of 2010.

Meanwhile, Capgemini India plans to hire 17,000 more by the end of this year. It is also changing its recruitment strategy by focusing on hiring freshers more.

For the first half of 2010, the company registered growth from banking and finance sectors and from the Asia-Pacific region.