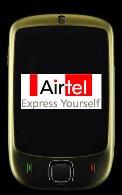 India's largest cellular service company Bharti Airtel will invest $600 million in Nigeria's mobile market following its take over of Zain Telecom's African business for around SUD 10.7 billion.
Manoj Kohli, the CEO international and joint managing director, said in Lagos, that Bharti will also invest in rural telephony and introduce a corporate social responsibility programme that includes setting up of schools that would offer free quality education to underprivileged children in rural communities.
"We are very delighted to be in Nigeria and at the outset like to express our deep gratitude and than the government of Nigeria for their overwhelming support. We want to be a partner in Nigeria's growth and will work with the government to take the telecom network deep into all corners of the country to touch the common man," Kohli said.
The company will also bring its ecosystem of global partners to Nigeria and this will increase employment opportunity in the country with teeming number of unemployed school leavers.
Kohli said Bharti will embark on an aggressive expansion in Nigeria in order to boost the profile of the country with a population of 150 million people as an emerging market powerhouse.
He noted that mobile phone customers in Nigeria use only 50 minutes of airtime a month whereas 450 minutes is obtainable in India and promised to make an improvement.
He sounded optimistic about the future of Africa stating: "If a company hopes to grow, they have to be in Africa and the jewel of Africa is Nigeria."
Zain's Nigeria CEO Rajan Swaroop said: "In Nigeria we will continue to build on the momentum ...introduce innovative products and services for our customers in Nigeria."
Mobile telephony was introduced in Nigeria in the early 2000 and South African-based MTN controls half of the market despite the presence of some other companies like Globacom and Etisalat.
However, lowering of call tariff may give Bharti an edge as most Nigerians complain of high cost of making calls.
Bharti Airtel embarked on the largest ever telecom takeover by an Indian firm on June 8, 2010, when it completed a transaction to buy Kuwait-based Zain Telecom's businesses in 15 African countries for $10.7 billion.
The Africa holdings include Burkina Faso, Congo, Gabon, Ghana, Kenya, Malawi, Madagascar, Niger, Sierra Leone, Tanzania, Uganda, Chad and Zambia.