Two deadlines and several controversies later, the $23 billion cash-and-share swap deal between Bharti Airtel and South Africa's MTN is ready to be signed, sources close to the negotiations confirmed today.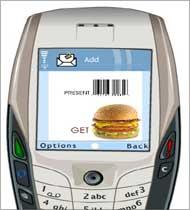 "The deal is all set, agreed and legally ready to be signed," the source said. The deal was first announced in May with a second deadline due to lapse on September 30.
The deal, which will be the largest in the global telecom space, will be subject to South African government approval (especially on whether it meets Black affirmative action policies), after which it will be signed and will require sanction from 75 per cent of shareholders present and voting in both companies.
The two companies are also delinking the issue of a merger, which has complex legal implications in both countries, and are creating a collaborative management structure instead, involving mutual board representation.
Once the swap deal goes through, Bharti-MTN will have over 200 million subscribers, making it the third largest mobile company in the world behind Vodafone and China Mobile.
Questions were raised earlier this month about the deal after the South African government (which indirectly holds over 21 per cent in MTN) said it was unwilling to sacrifice the telecom company's "South African character" and raised the issue of dual listing as a compromise ahead of a merger.
Senior officials from the South African government are visiting India this week to meet officers in the finance ministry, Reserve Bank of India and the Securities & Exchanges Board of India to discuss this issue.
A dual listed company involves two listed companies that have different sets of shareholders but share ownership of a single business operation. Allowing DLCs would entail substantial changes in India's foreign exchange and stock market laws, as well as full capital account convertibility and require full cabinet approval.
The question of a DLC arose after the South African government wrote to the Indian government in August, saying it does not, as a policy, allow companies incorporated in South Africa to be reincorporated offshore or delisted from the Johannesburg Securities Exchange with a possible subsequent listing offshore as the same company or as part of a new entity. This would have been the case if MTN and Bharti had merged.
The South African government also stated that it was willing to accept the DLC structure as "the best policy option" to the initial proposal for primary listing of the merged entity (Bharti-MTN), as well as that of MTN Group in South Africa.
On 10 September, Finance Minister Pranab Mukherjee wrote to his South African counterpart Pravin J Gordhan saying the Indian government was examining the DLC issue. The issue had, in fact, come up last year when Bharti and then Reliance Communications had approached MTN for merger talks that fell through.
Mukkerjee also agreed that a deal like MTN-Bharti would be a good example of enhancement of cooperation in trade and investment between the two countries.
Asked whether Bharti Airtel has been invited to attend the talks between the South African government officials and the Indian government, a company spokesperson said, "We have not been invited to any scheduled discussion."
On Bharti's alternative plan is if the Indian government does not allow for dual listing, which is permitted in South Africa, the spokesperson said: "We don't want to comment on a hypothetical situation -- we will cross the bridge when we come to it."
"Our intent remains as has been detailed in our initial statement," the spokesperson added.
Under the original plan Sunil Mittal-promoted Bharti Airtel, India's largest telecom company with over 107 million subscribers, is to acquire a 49 per cent economic interest in MTN. In return MTN will acquire a 25 per cent economic interest in Bharti Airtel for $2.9 billion and MTN shareholders will acquire another 11 per cent.
MTN will issue new shares to Bharti. The Indian company will also acquire around 36 per cent of MTN's current paid-up capital from its shareholders at $10.2 per share, entailing a cash outgo of $6.8 billion. The fresh share issue will eventually take Bharti's shareholding in MTN to 49 per cent.
In return, Bharti will issue 0.5 GDRs for every MTN share it acquires. The Indian promoters will eventually see a dilution of their 45.30 per cent stake in Bharti. A merger would take place as "soon as it is practicable". The control over both the companies will not change hands -- though Bharti will become the single largest shareholder in MTN.
Sources close to the deal said there are no regulatory hurdles in the cash-and-share -swap deal and the agreement was for collaboration between the two companies.
While Bharti will have representation on the MTN board and vice versa, sources said the main advantage would be in leveraging the economies of scale for instance in buying equipment together and developing a joint strategy to expand its global footprint and creating an integrated management structure.
The 15 -year-old MTN is South Africa's largest telecom company with over 103 million subscribers in 21 countries. The shareholding of the company is widely held with the Mikati family of Lebanon controlling over 10.18 per cent, employee-controlled NewShelf 664 with 14.87 per cent and the government-controlled Public Investment Corporation holding around 21 per cent.