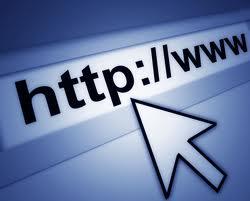 Globally, 82 per cent of small businesses are present online. Germany has the highest percentage (91), followed by the US and the UK (88 per cent).
However, only 67 per cent of small businesses in India are present online, according to a recent survey by VeriSign Public.

"With more than 25 million businesses around the globe online, those without any online presence are at a clear disadvantage," says the VeriSign report.

To make amends, the Ministry of Communication and Information Technology, with the Confederation of All India Traders, is trying to make small and medium businesses move to the digital terrain, at a time when modern retail is expanding.

Under this initiative, e-vyaapar.com will also be launched by the year-end.

This will help SMBs to manage their inventory and accounts online and ensure tax compliance.

The ministry plans to reach about 500,000 traders in one and a half years. Depending on the response, the initiative will be extended pan-India.

In November 2011, Google's India office had launched a programme to bring 5,00,000 SMBs online for free.

Subsequently, the company ran several initiatives for these businesses to increase web presence.

The company says according to a research commissioned by it, whenever these businesses have gone digital, their revenue has increased 50 per cent and profitability has risen 49 per cent.

"So, the impact is very clear, and we are trying to get as many SMBs to leverage digital in a big way as we can," says K Suryanarayana, head of SMB sales, Google India.

It is expected in the long run, the initiative by the ministry and Cait will integrate about 20 million scattered small and medium traders with the country's governance structure and this will likely help the government widen the scope of its tax ambit.

According to estimates, the entire project is expected to cost Rs 25 crore, including for training and software.

Through this investment, the government is expected to bring taxes of Rs 750 crore (Rs 7.5 billion) to the exchequer.

According to Cait's estimates, the annual turnover of business through small retailers and traders is about Rs 20 lakh crore (Rs 20 trillion).

Under the project, a single-window software will help local traders on many fronts.

"A trader will have an identification number with which he can enter the software. Through the single window, he can manage his house tax, service tax or any other type of duties or taxes. . .

The software will also be enabled to manage the inventory of the trader," said Ashwini Kumar Sharma, managing director, National Institute of Electronics and Information Technology, responsible for training traders.

The software, developed by Department of Electronics and Information Technology, would help traders on three counts -- managing accounts and financial details, customer relationship management and tax compliance, said Praveen Khandelwal, general-secretary, Cait.

The software will be developed in multiple local languages and will have a single payment gateway for greater efficiency.

A course has been designed for computer awareness, too.

Initially, this was to be for 80 hours, but considering the constraints of traders, it was redesigned to 10-12 hours, said an official involved with the project.

The road map

The programme will be kick-started with 250 traders in Delhi, in the last week of December.

Training costs for each trader will be Rs 2,400.

For the course, a nominal enrolment fee may be charged.

However, this will be reimbursed once the training is completed.

"The idea is to keep the traders interested to successfully complete the training," said an official.

The programme aims to cover 500,000 traders in 18 months.

Under the programme, kiosks or internet-enabled computers will be installed at Jeevan Centres in Delhi.

Gradually, these will be extended to other state or central government service centres across the country.

It is expected Cait will carry out maintenance works for the infrastructure.

The initiative may help traders save on payments to charted accountants each time they file taxes.

However, the complexity of the tax process and the small scale of business may deter them from joining the initiative.

"Why would a small shopkeeper, who basically deals in cash, want to pay various taxes?" argues a small retailer.

And, it is expected the older generation of these traders will be averse to this.

But this is the future and people will eventually have to join, says Atul Bhargava, president, New Delhi Traders Association.