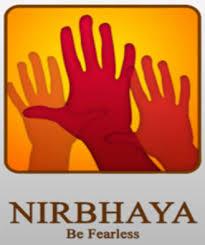 After launching the 'Nirbhaya-App', an application for women's safety, Pune-based Smart Cloud Infotech on Thursday announced the launch of 'SmartCommute', a safety app for employees.

SmartCommute is a solution for employee commuting safety, which helps track employees and vehicles during regular commutes and also helps employees contact transport management teams efficiently in case of an SOS situation.

SmartCommute comes with a mobile application for cabs, RFID integrated GPS systems for cabs, mobile application for employees, automated risk management server deployed on cloud and specialised software to manage and operate the 24x7 mission control room.

SmartCommute, which started as a mobile application and game development service, is now focusing on the personal safety solution segment.

"With our Nirbhaya app, we have seen over 15,000 downloads. And it continues to be one of the top women's safety apps.

"We now want to take this success to the B2B segment.

"In the consumer space where our app is free to download, we will be including certain additions for a nominal subscription," added Sakhare.

The company plans to introduce the offering in the consumer space for subscription by August 2014.

"We did a survey in the NCR region and found that though applications like Nirbhaya are
helpful, they are not useful all the time.
"That is because due to her mental state or circumstances, the person does not use the gadget.
We are planning to come out with a gadget which will have an SoS button," said Sakhare.
The company is also in the process of setting up a call centre which will give support to the person in case the SoS button is pressed.
The assistance will be in the form of getting in touch with the police or ambulance services or family and friends.
For this, the company has already set up strategic tie-ups with ambulance services, NGOs, police and volunteers.
"The B2B offering will be first launched in three cities -- Pune, Mumbai and the NCR region.
"And then we will take it to the national level," he added.
Funding
The company has also managed to get validation for its business model by getting funding from Angels.
Till date they have raised Rs 4 crore (Rs 40 million) from Angels that includes investors from Japan, US and India.
"Peter Relan of Studio9+ is one of the Angel investors.
"We are in the process to raise another Rs 6 crore (Rs 60 million) from the second round of Angel funding. We are hopeful to raise it by April 2014.
"By the end of this year, we will also raise our Series A round of funding which will be about Rs 50 crore (Rs 500 million)," Sakhare added.
So far three VCs have approached the company for funding.