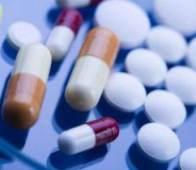 Drug firm Lupin said on Wednesday it has signed an agreement with Brazil to supply its four-in-one combination drug to treat tuberculosis.
The Mumbai-based firm said it has signed an pact with the Department of Health, Government of Brazil and Farmanguinhos, the largest public sector undertaking in health care in Brazil, to supply the drug.
"Lupin will supply the product for the next five years and also provide Farmanguinhos with the desired support for the set up of its local manufacturing in future," it added.
The four in one combination drug is a combination of Rifampicin, Isoniazide, Ethambutol and Pyrazinamide reduces the pill burden on the patients drastically, it said.
As per the agreement, Farmanguinhos has committed to produce and supply the four-in-one combination drug to the Department of Health (Brazil), which will result in substantial savings for the government.
"We believe that this agreement is a very important proactive step in providing comprehensive therapeutic care in the areas of conventional TB and MDR-TB, which are pandemic in nature", Lupin AAMLA (Asia, Africa, West Asia & Latin America) &
Business Development president Vinod Dhawan said.
"We feel that Lupin and Farmanguinhos together as partners are best suited to address this disease area in Brazil", he added. Commenting on the agreement Farmanguinhos Institute of Technology director Hayne Felipe said: "This agreement is special because it provides a solution for an illness of epidemological proportion and importance."
As per the World Health Organisation, the treatment abandonment rate has fallen from eight per cent to five per cent due to the combination drug, it said.
Shares of Lupin were today trading at Rs 489.70 on Bombay Stock Exchange in late afternoon trade, up 0.13 per cent from its previous close.