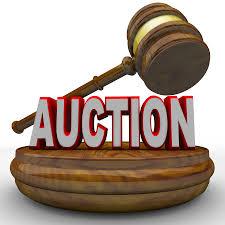 In what seems an indication that Indian Hotels Company's plans to hold on to Taj Mansingh hotel might suffer a jolt, the New Delhi Municipal Council has decided to seek the opinion of the solicitor general and fresh views of the rural development and home ministries on open bid for the property's auction.

The decision was taken at a council meeting on Thursday after the home ministry wrote to the civic body to cancel the company's first right of refusal.

"There were a lot of views on this.

"So, we decided to get fresh views from everyone," said NDMC Chairperson Archana Arora.

The civic body had earlier sought the opinion of Additional Solicitor General R K Khanna on the Taj Mansingh auction last year, after which it decided there would be an auction.

Till now, NDMC officials had maintained the first right of refusal safeguarded IHC's interest in the property.

When contacted by Business Standard, the company refused to comment on the matter.

The council also has to reply, in Delhi High Court on July 18, to IHC's
plea for a stay order on the auction of the hotel.
The court will pass its order on the injunction suit after listening to both the parties.
In its plea, IHC has claimed to have equity in the property because of which it cannot be treated as any other lessee.
Seeking a stay on the auction process, it has also cited its long relationship with NDMC.
The company has also said that it shares its revenue with NDMC as rent every year for managing the property, built on NDMC's land.
So, according to it, IHC has a right to seek an extension of the lease because it ;built a permanent structure' and invested in development of the area.
The 33-year lease agreement between the two parties ended in October 2011, after which NDMC decided to go for an auction, instead of renewing the lease.
Later, the civic body had extended the lease by a year.
The Taj group pays NDMC 10.5 per cent of its gross revenue as rent annually and, it is expected, the proposed auction will result in a substantial increase in the figure.
NDMC had appointed Ernst & Young as consultant to advise on future course of action on lease renewal.