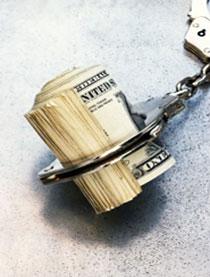 Against the global pressure for tearing down the high walls of secrecy that surround banks in Switzerland, a majority of Swiss citizens have favoured protection of clients' financial details from third parties, and do not want the nation to yield to international pressure on this issue.

As per the survey conducted by Swiss Bankers Association, protection of financial privacy remains important for people in the country with 86 per cent of respondents believing that the financial details of bank clients must be protected from third parties.

The survey results also found that a vast majority of people do not want Switzerland to yield to global pressure.

"The Swiss do not want to be forced into any measures by foreign governments, and they expect the same from the Swiss authorities," the country's apex banking body said on Monday while announcing the survey results.

Asked as to what the Swiss government is doing to protect bank client confidentiality, respondents in 2013 were somewhat more critical, with 38 per cent believing it is not doing enough, compared to 34 per cent in 2011.

However, the percentage of respondents favouring concessions for foreign countries increased to 31 per cent, from 27 per cent in the previous survey conducted in 2011.

The percentage of the respondents favouring continued protection of financial privacy has also come down from 91 per cent in 2011 survey.

This year's survey included an explicit question about bank client confidentiality for domestic clients and 72 per cent of respondents said they do not want to see it weakened.

"The Swiss population wants to retain bank client confidentiality for domestic clients, underscoring the fact that the Swiss still deem
the protection of financial privacy a valuable asset," SBA said.
Switzerland has often been accused of providing safe haven to entities from India and other countries for their untaxed assets and retrieving any information about such funds has been mostly difficult due to strong secrecy measures put in place by Swiss banks about their client details.
India, as also many other countries, have taken various steps in past couple of years for enabling an easier flow of information from Swiss authorities about suspected illicit wealth in Swiss banks.
While Switzerland has always promised assistance on information exchange about foreign tax offenders, it has strongly refused to entertain what it calls 'fishing expedition'.
SBA said that the results of the survey reveal that 'the scandalised reporting on the financial centre has done little to sway public opinion in Switzerland', as 43 per cent of respondents have a very positive or positive opinion of banks (46 per cent in 2011).
As per the survey, 52 per cent of the Swiss population still rate the Swiss financial centre as stronger than that of the UK, Singapore, Luxembourg or the US, but they recognise that international competitiveness is increasingly at risk.
However, 35 per cent of the respondents (13 per cent in 2011) fear that the competitive position of Switzerland as a financial centre is set to deteriorate.
The apex body of Swiss banks said: "These fears are being fuelled by the unresolved tax and market access issues currently being discussed with foreign authorities and governments.
"It is therefore up to the Swiss government and banking sector to find a swift and mutually acceptable solution to safeguard the competitiveness of the Swiss financial centre and to regain public trust in its ability to compete on the international stage."