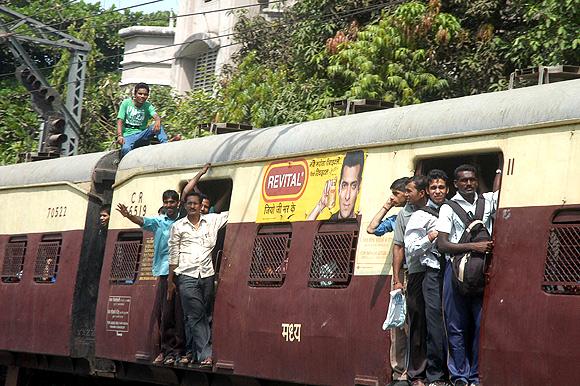 Beginning January 1, suburban train passengers in Mumbai will have to pay Rs 2 to Rs 4 more for the daily journey as the Railways have decided to increase the surcharge on suburban train services.
According to a notification issued by Railways, the increased surcharge will be applicable from January 2013. The earning from surcharge will help railways to repay the loan taken for Mumbai Urban Transport Project (MUTP).
The MUTP is involved in the upgradation of the rail network in Mumbai.
The enhanced surcharge will, however, not be applicable for travel up to 10 km or less. Tickets purchased before January 1, 2013 will also be exempted from the new surcharge.
The increased surcharge will be Rs 2 for second class ticket and Rs 4 for first class ticket. The rate of monthly and quarterly season pass will also be increased by Rs 20 to Rs 80 due to the decision.