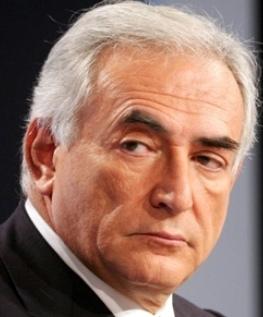 The next hearing in the sexual assault case against former IMF chief Dominique Strauss-Kahn has been postponed until August 1 in order to give both sides more time to conduct their investigations.
A letter from the Manhattan District Attorney's office said that both sides had agreed to the delay "to facilitate both parties' continued investigation in this matter."

Strauss-Kahn, 62, had been due to appear before the court on July 18. He has been charged with sexually assaulting a hotel maid at Sofitel Hotel in New York in May.

The case against the former IMF chief has been weakened considerably after it emerged that the 32-year-old maid, who is from Guinea, has been lying to prosecutors. Strauss-Kahn has been accused of forcing the maid to perform oral sex.

He was taken into custody a few minutes before his Air France flight departed for Paris.

Strauss-Kahn's lawyers have asked for dismissal of the charges against him. They say that the sexual encounter between their client and the maid was consensual.

"We hope that during this time the district attorney will make the necessary decision to dismiss the case against Mr Strauss-Kahn," said William W Taylor, a lawyer for Strauss-Kahn, as quoted by The Wall Street Journal.

The maid had told prosecutors a fake story about being gang-raped
and falsely claimed someone else's child as her own to obtain a tax benefits. But legal experts say that the maid's lies doe not automatically lead to a dismissal.
"Credibility issues often exist. That doesn't mean the prosecutor automatically drops the case," The Journal quoted Gerald Shargel, a top criminal defence lawyer in New York, as saying.

"Weighing the strengths of a case is not singularly focused on credibility problems. The case is like mosaic. You have to look at everything," he added.

Strauss-Kahn has also been sued for attempted rape by a French writer in his home country of France, in connection with an incident that occurred in 2003.

He, in turn, has sued the writer for defamation. The former IMF chief has been released from house arrest but has to stay in the US as the investigation continues. He currently lives in a posh pad in New York that costs $50,000 a month.