German automobile giant Volkswagen Group has found in John Chacko a natural successor to Joerg Mueller as the new chief representative for India as well as president & managing director, Volkswagen India.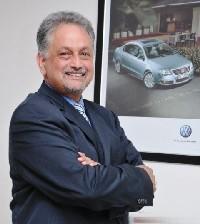 The 58-year-old BTech from Indian Institute of Technology-Madras (Class of '73) has been a part of the Volkswagen Group since 1978.

He was previously technical project leader for Volkswagen's Project India and played a key role in the decision-making process that led to the company board resolution to enter the Indian market.

The result was the establishment of a full-fledged production base with the setting up of the group's facility in Chakan Industrial Park near Pune.

Prior to his appointment as a technical project leader, Chacko held various positions within the Volkswagen Group globally.

His career took off as an engineer in logistics planning at Audi AG in 1978. Thereafter, he became head of the department and director of Audi's logistics operations.

Following this, Chacko switched to the Audi manufacturing engineering division and headed the in-sourcing and overseas production department. Accepting an offer from the Volkswagen Group, Chacko took over as director of manufacturing engineering at Seat SA.

His return to Audi as director of the manufacturing engineering division in 2000 coincided with the launch preparation of a slew of new products at the automaker.

As Volkswagen celebrates a decade of existence in India, this Delhi-born father of five will take on his new role beginning December 1 at a time when India remains a strategic long-term growth market for the Volkswagen Group.