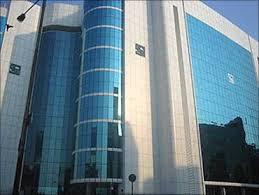 Officials of the department of economic affairs, who are to meet Finance Minister Arun Jaitley shortly, are expected to make a case for merger of the Securities and Exchange Board of India and the Forward Markets Commission.

"We will put the idea before the minister, who will take the final call on this.

A clarity on the matter is crucial for us," a DEA official, asking not to be named, told Business Standard.

The idea of merging the two regulators to bring regulation of commodity futures, securities and currency derivatives under one body is not a new one and has been suggested by many expert committees in the past.

But the proposal has again gathered momentum lately, especially since August last year, when a Rs 5,600-crore (Rs 56 billion) payment crisis broke out at National Stock Exchange Ltd.

According to the official quoted earlier, a clarity on the issue is important because, if the regulatory bodies are not getting merged, the finance ministry will have to take steps to strengthen FMC, which was brought under its purview from the consumer affairs ministry in September last year.

The finance ministry officials, though, are convinced that a merger of the bodies will have its inherent advantages, as regulations in securities, commodity futures and currency derivatives will converge.

However, even if the merger happened, the Reserve Bank of India would continue to be an interface for currency derivatives, they said.

A convergence would make it easier for the watchdog to track movement of money among a group's companies engaged in different tradeable products, explained an official.

Besides, it would reduce transaction costs for markets, since companies might not need separate set-ups to comply with regulations.

In the current scheme of things, the additional cost is shifted to markets.

The regulators' merger could be considered before the Financial Sector Legislative Reforms Commission's recommendation of having a unified regulator for securities, commodities futures, insurance, and pension markets -- a medium-term plan -- can be implemented, the official said.


MERGING FORCES
Committees' views on convergence of regulations in various markets:
2003: The Wajahat Habibullah committee suggests making legal changes to bring regulation of commodity futures markets and financial markets under one unified entity


2007: The Percy Mistry committee recommends unifying all organised financial trading -in currencies, equities, sovereign and corporate bonds and commodity derivatives - under the Sebi regulation


2009: The Raghuram Rajan Committee on financial sector reforms suggests consolidating all market regulation and supervision under Sebi


2013: The Financial Sector Legislative Reforms Commission recommends a unified regulator for securities, commodity futures, pension and insurance markets
The Sebi-FMC merger was relatively easy as it required consultations within DEA, unlike implementation of the FSLRC recommendation, which would need a consensus between DEA and the department of financial services, both under the finance ministry, officials said.

The move, according to officials, is easier than implementing the FSLRC recommendations because securities and commodity futures are tradeable products and require norms to check market manipulations, unlike pension and insurance products bought by subscribers, which are not tradeable and require prudential norms like having solvency margins.

But creating a single watchdog for commodities and securities markets will require amendments to the Sebi Act, 1992, and the Forward Contracts Regulation Act, 1952.

Kewal Ram, a member of the Wajahat Habibullah committee, which recommended a single regulator for commodity futures and financial markets in 2003, told Business Standard that a merger of Sebi and FMC would strengthen regulation of these markets.

"But the original goal of having commodity futures markets as an adjunct to spot commodity markets is lost anyway; it will not come back even with the merger," he cautioned.

Commodity exchanges' turnover in April this year fell 69 per cent on an annual basis -- to Rs 4.64 lakh crore (Rs 4.64 trillion) from Rs 14.77 lakh crore (Rs 14.77 trillion) -- on sluggish trading volumes in most commodities.

Participation in the commodity futures markets has also taken a hit following the NSEL crisis, among other things.

An exemption granted to NSEL for one-day forward contracts in 2007 from Forward Contracts (Regulation) Act (FCRA) is now being blamed for the payment crisis.

The contracts could be rolled over up to 11 days, but NSEL is alleged to have settled contracts even after 25 to 36 days.

In the interim Budget for 2013-14, then finance minister P Chidambaram had proposed to amend FCRA to strengthen the regulatory framework of the commodity derivatives market.

The Forward Contract (Regulation) Amendment Bill, 2010, was approved by the previous Cabinet in 2010 and subsequently introduced in Parliament by the consumer affairs ministry, but could not be passed.

The Bill had sought to give autonomy and power to FMC to regulate the commodity futures market effectively.

The Bill, which also aimed to facilitate the entry of institutional investors and introducing new products like options and indices for trading, lapsed with the dissolution of the 15th Lok Sabha.