Korean multinational, Samsung said it has decided to focus on tier II and tier III markets in India by introducing customisation in products for the Indian market with an aim of driving 26 per cent of its revenues this year to come from these markets.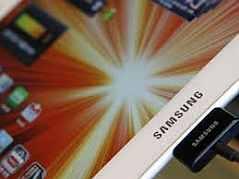 Mahesh Krishnan, vice president, home appliances, Samsung India said Samsung's products like television, air conditioners, refrigerators, washing machines, cameras, microwave ovens and dishwashers have been modified or customised to suit the Indian geography and Indian consumers' needs which have been launched in the country over the past 2 months.

"Tier II and tier III cities like Chandigarh, Bhopal, Jaipur, Indore, Ranchi and more, where the purchasing power of the consumer may not be strong Samsung has made available LED flat panel televisions in smaller screen sizes between 26" to 46" across Series 4, 5 and 6," says Raj Kumar Rishi, vice president audio visual business, Samsung India .

Air conditioners have been modified to regulate voltage during power surges and outages and perform better in severely hot weather and the refrigerators are now able to tackle the humidity factor better.

While washing machines are now customised to save water consumption by up to 30
per cent they also come with special washing programme for saris.
"We have changed our microwave ovens into talking machines which do not require a study of the manual. They come with a voice guide to help consumers use its various features," added Krishnan.
In a country where smaller cities may contribute equally in terms of sales compared to metros why does the company want to concentrate only on tier II and III cities? "Our study on the changing product buying trends and complementing company strategy has been interesting.
So while Samsung is developing products which are suitable for tier II markets, it is also enlarging its base in bigger cities which can absorb advanced top-end products, such as Smart TVs, front-loading washing machines, side-by-side refrigerators and inverter technology-based air-conditioners," said Krishnan.
So does that imply that Samsung plans to drive growth from smaller towns, while retaining its focus on urban markets too. Krishnan informs, "Yes, keeping this in mind, Samsung plans to open majority of its new stores in the smaller cities. The company is planning to add 30 per cent increase in its exclusive stores in the country by the end of the current fiscal. Of these, 70 per cent are likely to be in tier II and tier III cities and the rest in tier I cities."