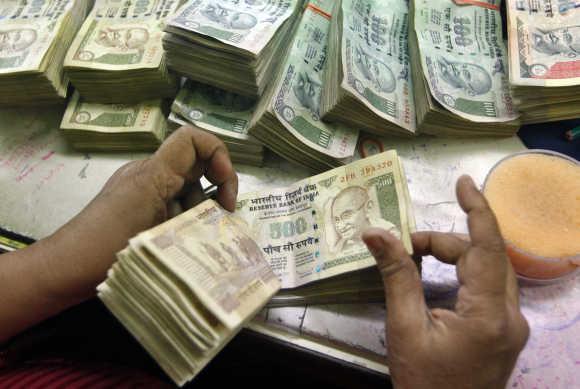 In the high-profile case involving
repayment of money
to bondholders of two Sahara group firms, the Securities and Appellate Tribunal on Thursday dismissed a plea for extension of deadline for submitting investor documents to the market regulator Sebi.
The appeal, filed a month ago on November 19 by Sahara Housing Investment Corporation Ltd (SHICL) and Sahara India Real Estate Corporation Ltd (SIRECL), was dismissed as specific directions have already been passed by the Supreme Court since then in this matter.
Hearing the plea this morning, the Securities Appellate Tribunal (SAT) observed that the appeal has become infructuous in light of the specific directions from the Supreme Court.
"The appeal is not maintainable, as directions in the same matter have been given by the Supreme Court," SAT said.
The appeals by the two companies, seeking extension of time till January 31 for submission of investor documents to Sebi, were listed today for "admission" before the SAT.
In a Supreme Court order dated August 31, the two companies were asked to submit the documents till November 10.
However, in another order passed on December 5, the Supreme Court asked the companies to submit the documents to Sebi within 15 days, which period incidentally ends today.
The two companies had also filed another appeal on November 19 for allowing deposit of money with the registrar of SAT. However, this appeal was dismissed by the tribunal on November 29.
Thereafter, the two companies had approached the Supreme Court against the SAT order. After hearing their appeal, the Supreme Court on December 5 directed the two companies to refund the outstanding payments to the investors with 15 per cent interest in phases in nine weeks.
While the companies were asked to make an immediate payment of Rs 5,120 crore, the court also asked them to pay the first instalment of Rs 10,000 crore by the first week of January and the remaining by the first week of February.
The bench headed by Chief Justice Altamas Kabir also directed Sahara Group to supply the documents relating to investors within 15 days and warned that failure to fulfil its directive on payment of the money to Sebi will lead to attachment of assets.
As per an earlier Supreme Court order dated August 31, the two companies were asked to submit the investor documents by November 10, while the money was to be refunded to the investors within three months.