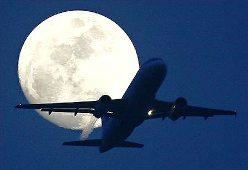 Asking all global carriers to become part of its continuous safety monitoring system, IATA on Tuesday claimed it has attained an 'incredible achievement' with a major dip in air accidents across the world.

"There was not a single Western-built jet hull loss in 2012 for carriers on the IATA Operational Safety Audit registry," said Guenther Matschnigg, IATA's Senior Vice President, Safety, Operations and Infrastructure.

Speaking on the sidelines of IATA's three-day Annual General Meeting here, he said the total accident rate of all aircraft types for IOSA-registered airlines across the world was 4.3 times better than the rate for non-IOSA carriers.

"The incredible achievement builds on previous record years for aviation safety. But, to emphasise that safety will always be aviation's top priority, International Air Transport Association is rolling out Enhanced IOSA," he said.

"For the airline industry nothing can and should be left to chance. The key message is that there is no complacency when it comes to safety," Matschnigg said.

"The industry has an incredible safety record, but we constantly strive for an even safer industry. Enhanced IOSA, through its internal continuous monitoring, will support this goal," he said.

In India currently, Air India, Jet Airways and its subsidiary JetLite are members of the IOSA and conform to the safety standards set by this audit on a regular basis.

With India close to setting up a Civil Aviation Authority to replace
aviation regulator DGCA, IATA Director General and CEO Tony Tyler recently said the CAA should take full advantage of the IOSA and the IATA Safety Audit for Ground Operations to enhance capacity building and skill development.
"As India turns a new page in its safety regulation, I urge the incoming CAA to consider incorporating the IOSA standards into India's safety oversight framework for airlines.
"And ISAGO will be valuable tool for enhancing safety on the ground," the IATA DG had said.
For an airline, the Enhanced IOSA would assist them in more effectively implementing ICAO's Safety Management System standards into their daily operations.
"While the existing audit already contains all SMS provisions in the IOSA Standards and Recommended Practices, Enhanced IOSA will ensure these provisions are put to good use. And it will underpin an airline's conformity with the standards between audits," Matschnigg said.
While ISARPs would be engrained in day-to-day safety performance, he said these regular internal safety assessments by appropriately trained and qualified auditors would allow airlines to further strengthen its internal oversight activities.
An airline official here said the IOSA requirements were "quite strict and severe.
"It is not easy to comply and it sets big targets to be followed.
"A lot of training, but the standards are very high under IOSA."
Supporting Enhanced IOSA, he said while this safety system could entail major costs in the beginning, it cannot simply be carried ou by an airline organization's audit department.
Therefore, IATA help is necessary.