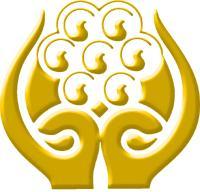 Climate change will be the main theme of the upcoming South Asian Association for Regional Cooperation Summit to be held in Bhutan where the member countries are expected to sign a convention on cooperation in protection of environment.
The Summit on April 28-29, to be attended by Prime Minister Manmohan Singh, will also unveil rules and regulations for the ambitious SAARC University which is in the process of being set up in Delhi.
Requests from Australia and Mauritius to have Observer status of the SAARC would also be considered and in all likelihood, approved, sources said.
Under the convention on environment, the eight member countries would commit to exchanging their knowledge and best practices, undertake capacity building and transfer of eco-friendly technology to each other, they said.
A declaration is expected to be issued on climate change issue wherein the member countries would outline their common position for the Climate Change Summit to be held in Mexico later this year.
Initiatives for mountains and low-lying coastal areas would also be discussed at the meet of India, Pakistan, Nepal, Sri Lanka, Bhutan, Maldives, Bangladesh and Afghanistan. During the SAARC Summit, the secretariat for the SAARC Development Fund in Thimpu would also be inaugurated.
India has contributed $189 million for the fund which would be used for social and some other sectors in the member countries.
Other member countries also would be contributing for it in various amounts.
The meet is also expected to come out with the rules and regulations for the SAARC University, which is proposed to be set up in Mehrauli area of South Delhi by 2014. While land is being acquired for the campus, the University will start functioning at a temporary venue from August.
The University is proposed to have 5000 students from all the eight SAARC member countries and a faculty of 500.
At least half of the students would be from India and the rest of the seats would be divided among other seven countries on pro-rata basis depending on criteria like population etc.