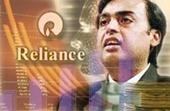 After keeping a judgement reserved for almost two months, another Supreme Court judge Justice Markandey Katju on Wednesday withdrew from a dispute between Mukesh Ambani group firm Reliance Industries Ltd and BPCL over price differences in naptha supplied by state-run company to RIL plant in Raigad.
Katju recused himself from the matter saying his wife held shares of Reliance Industries.
While the Bench headed by Justice Katju had on September 1 this year reserved the judgement on the issue, another bench in its interim order in June last year had asked RIL to pay Rs 50 crore (Rs 500 million) against BPCL's demand of Rs 110 crore (Rs 1.1 billion) within two weeks to BPCL for the price difference in naptha supplied by the state-run company to RIL plant in Raigad.
The court had, however, directed BPCL not to execute the decree allowed earlier by the Bombay High Court in the case.
Earlier on Wednesday, Justice R V Raveendran, who was a part of the three-judge Bench hearing the ongoing gas dispute between the Ambani brothers, also recused himself from the matter saying his daughter Sunitha Rajesh is a partner with Mumbai-based solicitors firm which is advising RIL in global acquisition matters.
BPCL and Reliance had entered into an agreement in August 1986 for supply of naptha in bulk as a feed stock for manufacture of purified terephthalic acid.
Under the agreement, BPCL had agreed to supply special cut naphtha of 110/140 cut grade for Reliance's petrochemical plant at Patalganga in Raigad district at Rs 944.87 per MT, the price fixed by the Ministry of Petroleum.