Anil Ambani-led Reliance Broadcast Network Ltd (RBNL) today announced its foray into the regional television space with the launch of its Hindi entertainment channel - Big Magic. The channel, which will be targeted at the core Hindi heartland, will be launched on April 4.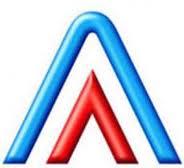 Big Magic, which will feature locally relevant entertainment around humour, music and Bollywood, will derive huge synergies with its radio brand, 92.7 BIG FM, RBNL said in a statement.

RBNL already runs two English entertainment channels - Big CBS Prime and Big CBS Love.

The Hindi heartland - comprising Uttar Pradesh, Madhya Pradesh and Bihar - together account for 13 per cent of the national advertising spend (which is Rs 23,000 crore [Rs 230 billion]), pointing at an enormous opportunity.

BIG MAGIC will offer an effective platform for enhanced reach in the Hindi Heartland for brands; both national as well as regional, the statement said.

"The Hindi heartland represents 30 per cent of India's population and by far the most attractive and lucrative market for advertisers. This under-serviced market, offers an excellent opportunity to offer audiences entertainment that is tailored to meet their preferences," RBNL CEO Tarun Katial said.

Big Magic will be distributed across all cable operators across these states. The channel will be supported with a high decibel marketing plan including outdoor, mall activation, play-out seeding in malls, radio, print and local cable, it added.

The TV spend attributable to the region (UP, MP and Bihar) is Rs 1,200 crore (Rs 12 billion), with national TV channels currently garnering around Rs 1,050 crore (Rs 10.5 billion) of this amount, the statement said.