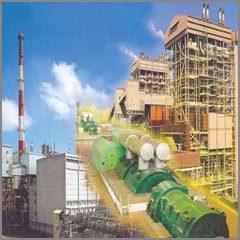 Less than two weeks after the Union ministry of environment and forests announced a nod to setting up an international airport in Navi Mumbai, the Mukesh Ambani-promoted Navi Mumbai special economic zone has begun lease of plots at its Dronagiri node there.
There are four nodes and each of these, like Dronagiri, is also formally termed an SEZ, all part of the NMSEZ.
The Dronagiri SEZ is spread over 3,500 hectares.
The state government's City and Industrial Development Corporation has 26 per cent equity in it, with Reliance Industries having the rest.
The company has, so far, sold around 10,000 sq ft of constructed area, largely for offices and malls, at Rs 4,500 per square feet.
"We have four buildings with an area of 140,000 sq ft, which we are repairing and selling at the same time. Malls such as D-Mart and Big Bazar have approached us so far," said a company official.
The website says, "The entire 2,140 hectares of land required for the Navi Mumbai SEZ has been acquired by Cidco and is being progressively allotted to NMSEZ.
"Lease deeds have been executed in respect
of each of the four Nodes and the lands in possession of the company have already been notified."
The company says it has not begun marketing the SEZ yet and would begin aggressively doing so from January.
"So far, we have people coming to us but next month onwards, we would be approaching people and selling the spaces," added the official. NMSEZ plans to also build residential spaces in the SEZ area.
The first phase of the Navi Mumbai airport is set to be operational by 2015, with an initial investment of Rs 4,000 crore (40 billion).
The Anand Jain-promoted Jai Corp has 10 per cent interest in the Navi Mumbai SEZ, while the remaining 90 per cent is with Reliance. Jain also had plans for a power plant and a dam for the SEZs.
He is a strategic advisor to Reliance Industries for all stock market and real estate transactions.