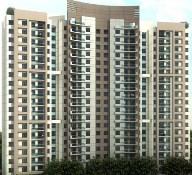 The growth seen by real estate companies in recent quarters could taper off in the first quarter of financial year 2010-11. Home sales are moderating in most of the country, following a sharp spurt in prices.
Property companies are expected to see around 20 per cent growth in net profit and 38-40 per cent growth in net sales in the June quarter, data culled by leading stock brokerages show.
This looks flattish in comparison with the earlier quarter, the January-March quarter of 2009-10. Property companies had posted over 80 per cent growth in profit and sales then, due to a low-base effect, analysts said.
"Since the June quarter of FY2010 was much better than previous quarters, Q1 (of FY2011) numbers look pretty flattish,'' said a stock analyst with a Mumbai-based brokerage who did not want to be named. "Revenue numbers will be better because developers are recording robust sales."
Property developers record revenues in their books on a percentage completion method, meaning revenues are booked depending on the different stages at which their projects are.
Home sales started dwindling after March, as developers increased prices after they saw increased demand for their projects. Property prices in many areas of Mumbai have crossed earlier peak levels.
"Residential prices in Mumbai and the National Capital Region have increased by 20-30 per cent since March and have reached new highs. Volumes, however, have started to dry up,'' said Aniruddha Dange and Ashutosh Datar of IIFL in a July 7 report.
According to the IIFL report, home sales went below 6,000 units in May after 11 months of 6,000-plus a month. Volumes in Bangalore have declined by 10-20 per cent, as pent up demand has been met, it says.
However, the pick-up in office transactions could come as a saving grace for real estate companies. The office market was earlier considered a laggard compared to home sales. But as the economy has picked up, the office market has showed signs of improvement.
"In Q1 of FY11, leasing activity picked up across markets such as NCR, Bangalore, Chennai and Mumbai, particularly in the office segment. The demand for IT offices remains weak,'' said Siddharth Bothra of Motilal Oswal in a July report.
Debt concerns
High debt could also be worrying for developers, analysts said. According to estimates of the Reserve Bank of India, developers have piled up debt worth Rs 75,000 crore (Rs 750 billion) and need to pay Rs 25,000 crore (Rs 250 billion) in principal and interest payments.
With dwindling cash flows, debt servicing could be challenging and they had no option but to reduce home prices and sell assets, said analysts tracking the sector. Debt levels for some developers such as DLF, HDIL and Godrej Properties have increased to their FY08 levels.
"RBI could look to increase policy rates/risk weightage on inflationary concerns, in turn increasing lending rates for developers. Going forward, developers with high debt levels could be materially affected by an increase in lending rates," said Motilal Oswal's Bothra.
Both DLF and Unitech, the country's largest and second-largest developers, respectively, are expected to post flattish net profit growth.
While DLF, which is planning to reduce a third of its total debt of Rs 15,000 crore (Rs 150 billion) this financial year, is expected to post around Rs 400 crore (Rs 4 billion) net profit in the first quarter of FY2011, Unitech may post around Rs 150 crore (Rs 1.5 billion) in the same quarter.
New launches and debt reduction could be crucial factors for both companies, analysts say.
DLF is expected to post net sales of Rs 1,850 crore (Rs 18.50 billion) in the first quarter of FY2011, nearly nine per cent higher than the corresponding quarter of FY2010. The company's gross margins are expected to grow 400 basis points, due to lower interest outgo.
Unitech's net sales are expected to be around Rs 770 crore (Rs 7.7 billion), around 50 per cent higher than what it posted in the corresponding quarter of FY2010. It launched very few projects in the last quarter and older projects continue to account for a major share of its revenues.