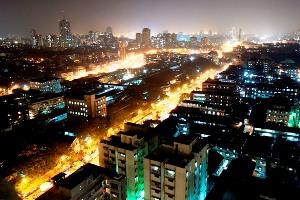 Real estate developers are increasingly cutting 10-15 per cent of their costs by adopting new construction technologies.

At a time when buyers are complaining about developers not sticking to delivery schedules and delays stretching for three-four years, these technologies have come as a boon.

Along with reducing the time taken to complete units, these technologies also help overcome labour shortage and tackle the rise in input costs.

Now, precast technology and prefabricated structures are common in the realty sector.

As the structure/wall panel/block is pre-built in this case, the time taken to complete a unit is reduced manifold.

Brotin Banerjee, managing director and chief executive of Tata Housing, says the adoption of technology by the Indian realty sector has been slow, though it has picked up pace.

"Over the past five years, there has been a shift in the trend.

"With growing labour shortages and increasing input costs, developers need to bring in new technologies to not only to save costs, but also improve the quality of construction," he said.

"We have used low-cost technologies and raw materials such as reinforced concrete blocks, precast hollow blocks, precast lintels, floor tiles and pre-fabricated panels and polymer panels for doors and windows.

"We have reduced construction costs 20-30 per cent.

"We have also been able to save seven-10 per cent of costs compared to conventional construction," he added. An analyst tracking the sector said, "We will see more and more developers opting for technology innovation in construction.

"Apart from saving on costs, the developers are focusing on quality and timely delivery, which would also improve their brand value."

Value and Budget Housing Corporation, an affordable housing venture, has saved 10-15 per cent of costs by using new technologies.

It has automated all facets of its operations -- from procurement to construction. Sanjeev Kumar, general manager (design and planning), VBHC, said, "We use satellite imaging to analyse land parcels prior to a purchase.

"This preliminary analysis enables us to select land which results in lower infrastructure costs."

The upfront analysis also reduces the design time and includes slope banding, which helps optimise 'cut and fill'; watershed analysis is used to get an idea of the direction of water flow.

For its coming projects, the company is also exploring technologies such as precast.
Image: An aerial view of a central district of Mumbai; Photograph: Arko Datta/Reuters
The image is used for representational purpose only