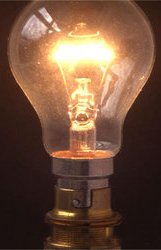 Rashtrapati Bhavan, 7, Race Course Road and Parliament complex have together incurred energy bills to the tune of over Rs 16 crore (Rs 160 million) in the last fiscal, which is Rs 2 crore (Rs 20 million) more than their consumption charges for 2008-09.
"The combined electricity bill amount of the Rashtrapati Bhavan, Parliament complex and the Prime Minister's official residence is over Rs 16.33 crore (Rs 163.3 million)," Chetan Kothari, a Right to Information petitioner said.
Kothari, who is from Mumbai, had sought information regarding the units of electricity consumed and the amount of money spent towards electricity bills for the past four years.
As per the reply, the annual electricity bill of the prime minister's residence for 2007-2008 was over Rs 1 crore (Rs 10 million), followed by Rs 1.27 crore (Rs 12.7 million) in 2008-2009 and Rs 1.15 crore (Rs 11.5 million) in 2009-2010.
The electricity bill of the Rahtrapati Bhavan in 2007-2008 stood at Rs 6.30 crore (Rs 63 million) followed by Rs 6.88 crore (Rs 68.8 million) in 2008-2009 and Rs 6.67 crore (Rs 66.7 million) in 2009-2010.
The Bill related to the Rashtrapati Bhavan includes that of the President's Estate.
"It is comparatively half of what has been the cumulative bills of the last two years," Kothari said.
The Parliament incurred an electricity bill of Rs 6.25 crore (Rs 62.5 million) during 2008 followed by Rs 8.5 crore (Rs 85 million) in 2009, revealed the RTI reply.
Kothari had also sought information regarding the annual electricity bill of the Supreme Court and said, "This too has run into crores. It was Rs 2.43 crore (Rs 24.3 million) in the year 2007, and Rs 2.47 crore (Rs 24.7 million) in the year 2008 and Rs 2.18 crore (Rs 21.8 million) in 2009."