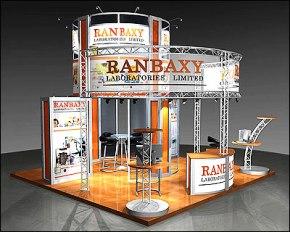 The country's biggest drugmaker, Ranbaxy Laboratories on Monday agreed to pay $500 million (around Rs 2,743 crore) to resolve fraud allegations made in a whistle-blower's lawsuit and federal criminal charges that the company sold adulterated drugs and lied about it to US regulators.

This is the largest false claims case involving a generics drugs manufacturer.

Ranbaxy agreed to pay a criminal fine and forfeiture totalling $150 million and to settle civil claims for $350 million.

The generic drugs at issue were manufactured at Ranbaxy's facilities in Paonta Sahib and Dewas, India.

They include acne drug Sotret, epilepsy and nerve pain drug gabapentin, and antibiotic ciprofloxacin.

Ranbaxy, in papers filed in Federal court in Baltimore, admitted it had sold batches of drugs that were improperly manufactured, stored and tested.

The company also pleaded guilty to making fraudulent statements to the Food and Drug Administration about how it tested drugs at two of its Indian plants.

The US Department of Justice said the company acknowledged that FDA's 2006 and 2008 inspections of the Dewas facility found incomplete testing records and an inadequate stability programme, and manufacturing practices that didn't
follow regulations.
Shares of Ranbaxy were down 2.1 per cent at Rs 439.55 on Monday, much before the US court gave its ruling.
The stock has dropped 13 per cent so far this year.
"This is the largest financial penalty paid by a generic pharmaceutical company in the US" for violation of the Food, Drug and Cosmetic Act, Maryland US Attorney Rod Rosenstein said in a statement.
The resolution of the lawsuits and the criminal charges filed on Monday caps allegations about Ranbaxy's practices noted by FDA inspectors in 2006.
Ranbaxy said in December 2011 it had set aside $500 million to resolve "all potential civil and criminal liability" related to the probes.
Arun Sawhney, CEO & Managing Director, Ranbaxy, said, "While we are disappointed by the conduct of the past that led to this investigation, we strongly believe that settling this matter now is in the best interest of all of Ranbaxy's stakeholders."