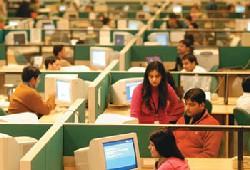 Qatar's Doha Bank has said it is keen to engage Indian IT major Wipro to provide software solutions to improve its e-commerce and Small and Medium Enterprises (SME) systems, among others.

A statement from the bank, following a meeting of its senior officials with Wipro Chairman Azim Premji, said both sides will focus on a stronger alignment that leverages Wipro's global and regional expertise.

Wipro is the third largest IT company in India and Azim Premji, according to Forbes, is currently the third richest Indian, with a personal wealth of $17 billion in 2010. Premji, who was named for the the Padma Vibhushan this year, holds a 74 per cent stake in Wipro.

Presenting the strategic information technology needs of the bank to Premji and his regional team, Doha Bank CEO R Seetharaman said the bank "expects value addition from Wipro on its e-commerce gateway. Doha Bank will also need specific solutions on SME segment from Wipro.

We would also consider potential collaboration on education segment with Wipro." He said that Doha Bank would like to leverage Wipro's expertise in the UAE and Kuwait and may also roping in Wipro for technology support with respect to call centre enhancements, the bank's global framework on risk management and insurance solutions.

"Wipro... should also consider local market dynamics and reporting requirements of Qatar Central Bank," said Seetharaman, adding that simultaneously, Doha Bank's specialised knowledge processing and various models for infrastructure management will also be leveraged.

Seetharaman also felicitated Premji for his achievements. In 2000, Premji was voted among the 20 most powerful men in the world by Asia Week.

He was also among the 50 richest people in the world from 2001 to 2003 according to Forbes.

In April, 2004, he was rated among the 100 most influential people in the world by Time magazine.