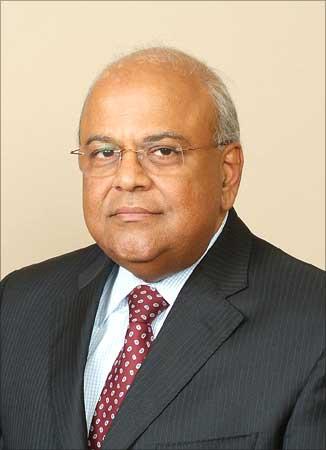 Pravin Jamnadas Gordhan, Commissioner of  South Africa Revenue Service since November 1999, is the frontrunner to succeed as the nation's Finance Minister Trevor Manuel.
According to a statement from the African National Congress, the final decision to appoint Gordhan as the finance minister will be made in early May.
Between 1991 and 1994, Gordhan chaired the Convention for a Democratic SA . He was also co-chairman of the Transitional Executive Council, which oversaw the transition to the first democratically elected government.
He chaired the parliamentary committee that focussed on the implementation of the new South African constitution and the transformation of local government.
Gordhan has been re-elected for the fourth time as chairman of the Council of World Customs Organisation in 2004.
In an interview with Sunday Times, Gordhan (59) said he had the energy for one more significant public service task.
"All of us should accept that there is a transition that we're going through and once the new administration is in place, each of us will know what our marching orders are and how we could serve South Africa and the public sector differently and better," he told the newspaper.
Under his guidance, revenue collection also improved dramatically.