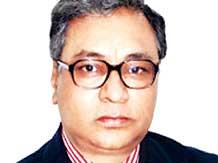 Prasar Bharati chairman Jawahar Sircar on Tuesday said there was no rift between him and the information and broadcasting (I&B) ministry, following a controversy over a letter he had written to the ministry.

"We are a family and I only wrote to him (I&B minister) about some of the operational concerns. There are no rifts and the minister is a constitutional authority," Sircar said on the sidelines of an event held to celebrate 75 years of All India Radio's four regional operations.

Last week, Sircar had written to the I&B ministry expressing his displeasure with it after the ministry questioned the board about decisions taken by the broadcaster. In his letter, Sircar said his earnest request to the ministry was that it help strengthen public institutions and not take part in its systematic erosion.

On Monday, I&B officials had told Business Standard the ministry had every right to question the decisions taken at Prasar Bharati as the ministry funds the broadcaster. Fuelling talks of a rift was a comment by I&B Minister Manish Tewari that he does not know any Jawahar Sircar, when asked about the letter. "I don't know any Jawahar Sirkar," Tewari had said.

I&B officials had pointed out that the ministry had rights to question decisions taken by the Prasar Bharati board.

Sircar had shot off the letter to the I&B ministry after it questioned Prasar Bharati's decision to start four 24-hour channels, in Bhopal, Lucknow, Patna and Jaipur.

Sircar had said in his letter: "Is there any serious displeasure in the ministry that Prasar Bharati is reviving these four moribund kendras in the Hindi belt after decades of de facto inactivity and continuous drainage of the public exchequer, attempting sincerely to bridge the huge gap or annual loss of Rs 66 crore (Rs 660 million), trying to optimise utilisation of properties of 56,000 sq km valued at approximately Rs 418 crore (Rs 4.18 billion), utilising 1,163 employees in these four stations when two studios each were telecasting for 2-3 hours a day, out of which more than half consisted of programmes made outside, and making better utilisation of seven expensive OB vans that are lethargically used for four-five days a year."

Currently, a committee formed by the Union government to improve the functioning of the public service broadcaster was expected to make its suggestions on various aspects, including technological upgrade, content, government relations and social responsibilities of Doordarshan and All India Radio.
Image: Jawahar Sircar; Photograph, courtesy: Business Standard