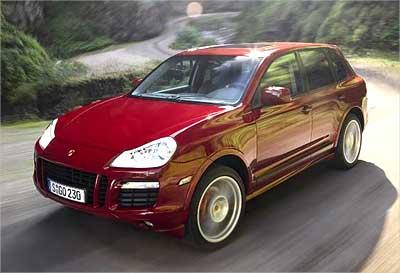 Luxury car-maker Porsche today said it is in planning to introduce its new sports utility vehicle Cayenne Diesel to India.
The new Porsche Cayenne Diesel will not come to the Middle East and Asia right away, but talks are underway with Germany to attempt to secure the vehicle for this market, Porsche said in a statement.
The company said its production is currently taking place at Leipzig in Germany and would be initially available in only selected European markets from February 2009.
The SUV is equipped with a three-litre V6 turbo diesel engine with 240 HP (176 kW) supplied by Audi AG. There are seven other models in the Cayenne product line.
Text: PTI