Planning Commission has convened a high-level meeting of concerned ministries on Thursday to discuss issues related to mining, including the ban on such activities in some states, to boost output.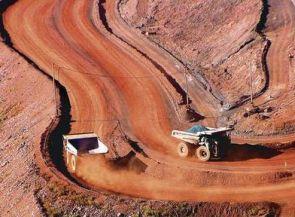 A high-level meeting of the ministries concerned is scheduled on November 7, for discussing the issues related to mining sector, a source said.

Planning Minister Rajeev Shukla had earlier said a meeting of secretaries of concerned ministries has been called to deliberate the issues related to mining sector particularly the ban on such activities in some states.

According to the minister, representatives from the Department of Land Resources under the Ministry of Rural Development, and those from ministries of environment & forest, and mines will participate in the meeting.

According to government's latest industrial production data, mining output contracted by 3.4 per cent in April-August period compared to a dip of 1.8 per cent in the same period in 2012-13.

In August, the mining production contracted by 0.2 per cent compared to a decline of 0.3 per cent in the same month of last year.

The decline in production is mainly attributed to the ban on mining in the mineral-rich states of Karnataka and Goa.

The ban in Karnataka was partially lifted in April this year, while Goa miners hope the ban to be lifted soon.

According to national accounts data, the mining and quarrying output is projected to come down to Rs 25,568 crore (Rs 255.68 billion) at factor cost (2004-05 prices) in value terms this fiscal from Rs 26,302 crore (Rs 263.02 billion) in 2012-13.

The government's provisional data reveals that the mining and quarrying output contracted by 2.8 per cent for first quarter (April-June) this year compared to a growth in production by 0.4
in the same period last year.
Following the ban in iron ore mining in Karnataka in July 2011 and in Goa in September last year, India has gradually lost its place in the exports market.
India, which was the world's third-largest iron ore exporter in the not so distant past, is likely to become a net importer of iron ore in the current fiscal, according to industry body Federation of Indian Mining Industries (FIMI).
There has been a constant decline in iron ore exports since 2009-10, when the outbound shipments stood at 117.72 million tonnes (MT). This came down to 97.6 MT in 2010-11 and 61.75 MT in 2011-12 and further to just around 18 MT in 2012-13.
Iron ore exports had earned India $26.7 billion foreign exchange in three years between 2009-10 and 2011-12, FIMI said.
Shukla has said that apart from iron ore there is a need for increasing production of coal as the country is expected to fork out around $20 billion this fiscal to bridge the deficit.
The proposed meet would also discuss the coal mining issue with the various ministries.
India imported 135 million tonnes coal last fiscal to match the demand and supply gap. It is likely to widen to 140 million tonnes in the current fiscal.