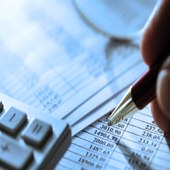 The finance ministry may soon suggest a cut in the government's Plan expenditure to meet its fiscal deficit target of 5.1 per cent of gross domestic product in 2012-13.

While the extent of the cut has not yet been finalised, senior government officials said the axe was likely to fall on unimplemented central schemes, which were approved in the 2012-13 Budget.

Total Plan expenditure for the current year is budgeted at Rs 5.21 lakh crore (Rs 5.21 trillion), which, if spent, would represent a 22 per cent jump over Rs 4.26 lakh crore (Rs 4.26 trillion) in 2011-12.

Already, a 10 per cent cut in the government's non-Plan expenditure (excluding obligatory spends such as salaries and interest payments) has been enforced in the current year.

The idea of extending the cut to Plan expenditure has been mooted in view of the government's concern that its revenues from indirect taxes and disinvestment may fall short of the budget estimates for the current fiscal year.

While direct taxes mop-up has maintained reasonable growth, excise duty collections might see a shortfall.

Besides, disinvestment proceeds are unlikely to meet the budgeted target of Rs 30,000 crore (Rs 300 billion).

This is because some ministries are moving slowly on initiating the preparatory work on divesting of public sector units under their administrative control.

Some ministries are cautious about
disinvestment because they think shares may not fetch the right price in the current volatile market, which might attract the ire of auditors.
The government may move ahead with selling its residual stake in PSUs such as Balco and Hindustan Zinc Limited, but there is no clarity yet on what it would do with the shares of blue-chip companies such as ITC, Larsen & Toubro and Axis Bank.
Shares of each of these companies will require to be dealt with on merit, say government sources.

Expectations of any revenue in the current year from the sale of surplus land, as suggested by the Kelkar Committee, are also dim as the government is cautious that any such transaction should be undertaken after putting necessary safeguards and a transparent mechanism in place.

The big hope, however, hinges on the subsidies front.

A series of factors such as a five per cent appreciation of the Indian rupee against the dollar in the past two months, the decision to cap subsidised LPG cylinders and increase diesel prices by 12 per cent have together helped reduce the total outgo from the central exchequer by around Rs 50,000 crore (Rs 500 billion), say government sources.

Over the next few months, the government hopes to roll out the cash subsidy transfer scheme through Aadhar.

To start with, cooking gas supplies would be brought under the Aadhar-based cash transfer scheme, whose scope will later be extended to cover food supplies and scholarship payments to poor students.